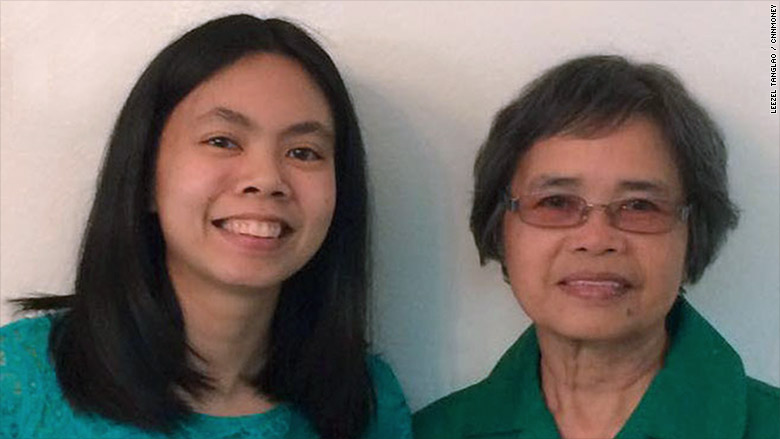 Seven years ago, I became an accidental homeowner at age 25.
I didn't plan it that way. And even though it means I carry the burden of paying for two homes now and have less disposable cash, I believe it was one of my best financial decisions.
What started out as a solution to close the chapter on a long messy divorce between my parents, became a master's course in dealing with refinancing, interest rates, budget management and...stress.
In 2008, I was living with my mom in my childhood home in a suburb just south of Los Angeles. I was finishing up my first job in Southern California as a newspaper reporter and looking for my next career move when the event I always dreaded finally came.
My mother and I received the first correspondence from my estranged father in a long time.
Through his lawyer, my father said he wanted to sell the house we currently lived in. My parents had originally agreed to sell the house shortly after their divorce in 1997. But neither made the move to make that happen.
The issue loomed over me and my mom for the next decade as my mother worked the night shift, put me through school and paid off the house that I grew up in.
But I always knew that one day my absentee dad would come back for his share of the house.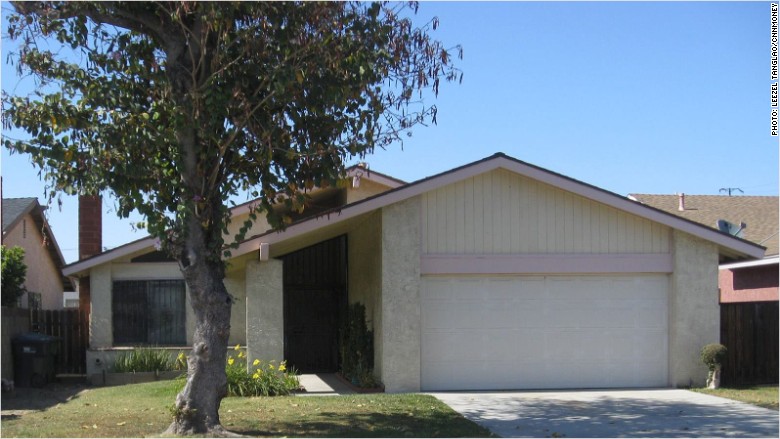 So when he did, I knew what to do. There was no way I was going to let all my mother's hard work just go away.
And that's how I got on the path that led me to homeownership.
Related: Find loan rates near you
With help from my uncle, my mom and I applied for a 30-year mortgage to cover my father's share -- $200,000 -- plus $40,000 to pay off other outstanding debts we had incurred, including my student loans.
The house had appraised at $400,000. We locked in an interest rate of 5.625% and my monthly mortgage payment was nearly $2,000.
Buying a home: A buyer's guide
The deed of the home was transferred to my mom, myself and my uncle, closing the chapter involving my father.
While I also got rid of some family debt, it opened another debt chapter in my life.
My mom contributed to the mortgage when she could, but I was the one paying the majority of it, if not all of it.
Related: Rent vs. buy vs. live with mom and dad
Within two years of becoming a homeowner, in 2010, I landed a job in New York. It would be my biggest move yet -- for my career and my life.
I was excited and worried. Would I have enough to survive in a big city and also take care of my obligations back home in California?
The opportunity was too good to pass up and my mom encouraged me to take it. She has always told me to "dream big" because it didn't cost anything to dream.
So I flew to New York City with all my possessions stuffed into two large suitcases and two carry-on bags. I found a room to rent in a four bedroom apartment that I shared with three roommates.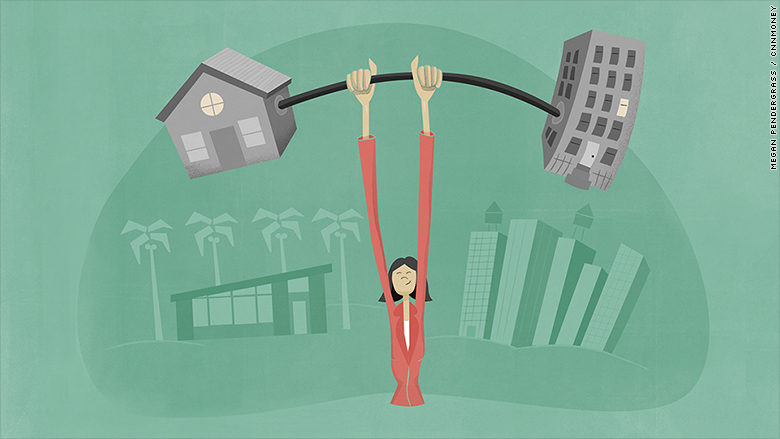 My monthly budget was stretched to the limit. It soon became clear that I would not be able to keep up with my mortgage payments. Something had to give.
When interest rates slipped I refinanced in 2012. This time I locked in a rate of 4.5%, which lowered my monthly mortgage, and left enough room for me to rent a studio that came with solitude.
Related: Cost of living: How far will my salary go in another city?
I'm still paying for two homes each month.
Each month, a huge chunk of my paycheck goes to my mortgage in California and another to my rent in New York.
I know that as a homeowner, I'm unusual among Millennials, a generation that is afraid of debt.
In 2014, the homeownership rate for 18 to 34 year olds stands at a historic low of 13.2% according to real estate site Trulia. The previous low was 13.5% in 2012.
Related: What will your mortgage payment be?
But I have no regrets.
My mom has peace of mind.
She didn't have to move out of the home where she raised me and has lived for more than 20 years.
I am comforted by the fact that I have a home to return to should things not work out.
It's also turned out to be a good investment.
The value of the home according to Zillow.com has risen by $25,000, and the tax assessment on the property has grown three-fold.
My accidental homeownership did turn out to be a tidy investment in my future.