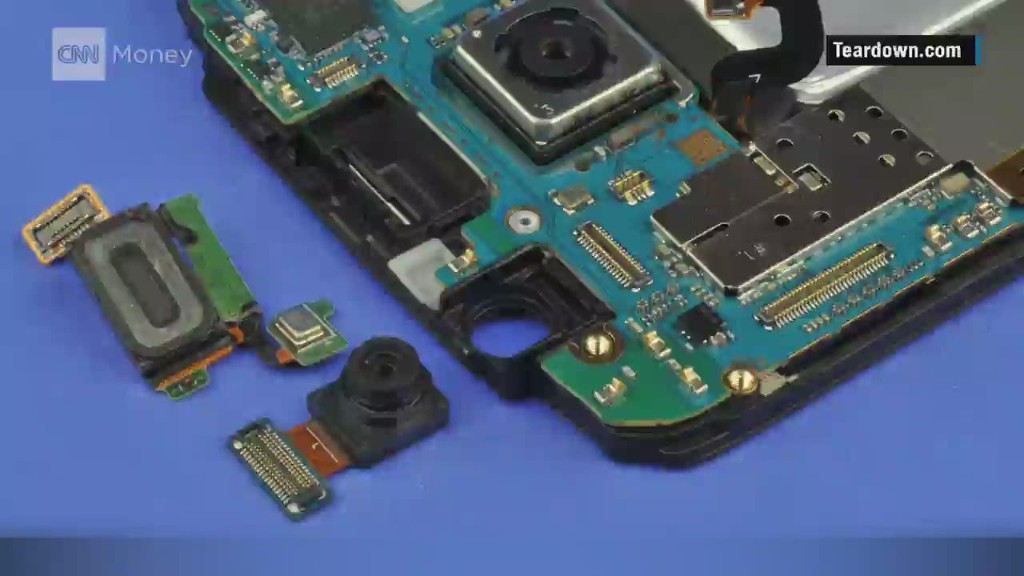 Samsung's title as the world's largest smartphone seller could be in jeopardy.
On Tuesday, the firm said it likely made 6.9 trillion won ($6.1 billion) over the past three months, lower than previous industry estimates, and down 4% from a year ago.
Full second quarter results will be published later this month with details about how each of its product lines performed, but analysts believe the South Korean electronics company misjudged demand for its new phones -- leading it to make more of the lower-cost S6 than it could sell, and not enough of the S6 Edge that people want.
"This is a common occurrence in the handset market where demand is notoriously difficult to predict," Edison Investment Research says. "This is no fault of Samsung's management." Given historical sales records, Samsung was right to expect that the regular S6 model would outsell the Edge, according to its research note.
Linda Sui of Strategy Analytics told CNNMoney that the new S6 Edge phones have become almost as popular as the S6 because people have come around to the idea of the curved screen. It might be gimmicky, but it's enough to attract people who want to set themselves apart from other smartphone users.
"It's no big change from a user perspective from the Note 4 Edge," Sui said. "They just want to try a new category."
Samsung had been counting on the new devices to boost its mobile business as pressure builds from Chinese smartphone makers in the lower-end cell phone marketplace, and Apple (AAPL) in the higher end.
Related: The phone Americans love best is...
Related: 600 million Samsung Galaxy phones have been exposed to hackers