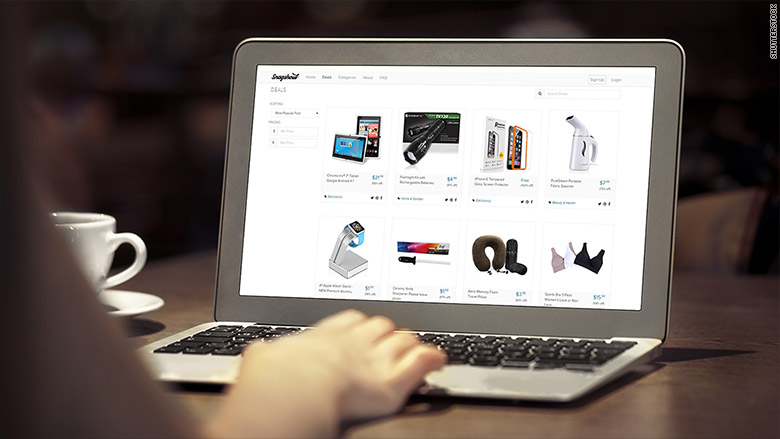 A new website is offering big discounts on Amazon products in exchange for customer reviews.
Snagshout, which launched last week, sells gadgets, home goods, and other everyday items at 40% to 90% off listed prices. There are even some freebies.
Here's how it works:
Snagshout approves new users after they link their Amazon accounts to the site. After approval, they can browse and select from a list of deals that can be redeemed on Amazon (AMZN) using a promo code during checkout.
In order to continue using Snagshout, customers are required to post a review of each purchase after they receive and test it. Snagshout is notified when reviews are published.
"We're kind of modeling it after the Vine program," Snagshout CEO Paul Johnson said, referring to Amazon Vine, which lets businesses give away their products to trusted reviewers.
It's also a little like Groupon and other limited quantity deals sites, he added. Businesses that work with Snagshout set a limit on the number of times a deal can be used, and shoppers can only redeem one a time.
While Snagshout is capitalizing on something many of us do -- buy and review stuff -- there have been concerns about incentive-based review sites and limited quantity offers.
Studies have shown that people tend to be influenced by a number of factors when rating businesses online, including pre-existing reviews and even the weather. Giving discounts or freebies can also build bias, which is why disclosures are crucial.
In February, the FTC reached a settlement with a car shipment broker over the firm's policy of providing customers with discounts in exchange for reviews. The agency argued that the company "deceptively represented that its favorable reviews were based on the unbiased reviews of customers." The agreement required the broker "to clearly and prominently disclose any material connection."
Snagshout tells sellers it doesn't guarantee positive reviews, and it requires all customers to include this sentence in published opinions: "This product was provided at a discounted price in exchange for my honest review."
Shoppers who don't abide by these rules may be prevented from redeeming future deals or have their accounts suspended.
"We aggressively look for reviewers who do not give their genuine opinion," Johnson told CNNMoney.
Limited-time deal sites have also been in the spotlight for poor quality products and special offers from small businesses that don't seem to exist. There are nearly 200 buyer-beware tales about Groupon and Living Social on the Consumer Affairs website, a private company that charges a fee to help resolve consumer complaints.
CNNMoney investigated some of the items on Snagshout and found that the vast majority are already highly rated on Amazon, and reviewed by hundreds of people.
Currently, there are 700 businesses that sell through Snagshout, and 30,000 shoppers have an account on the site, according to Johnson. Only a few users have complained about certain products, he said. But as the site grows, it may become harder to manage more issues.
Eventually, the company wants to branch out to other online shopping sites, and incorporate social media platforms like Twitter (TWTR) and Facebook (FB). A tweet or post about a product could count as a review and earn people the chance to save money.
Johnson said he's still figuring it all out. "It's really an experiment in marketing...and I'm excited to see what it turns into."
His five-person business is based out of Athens, Georgia.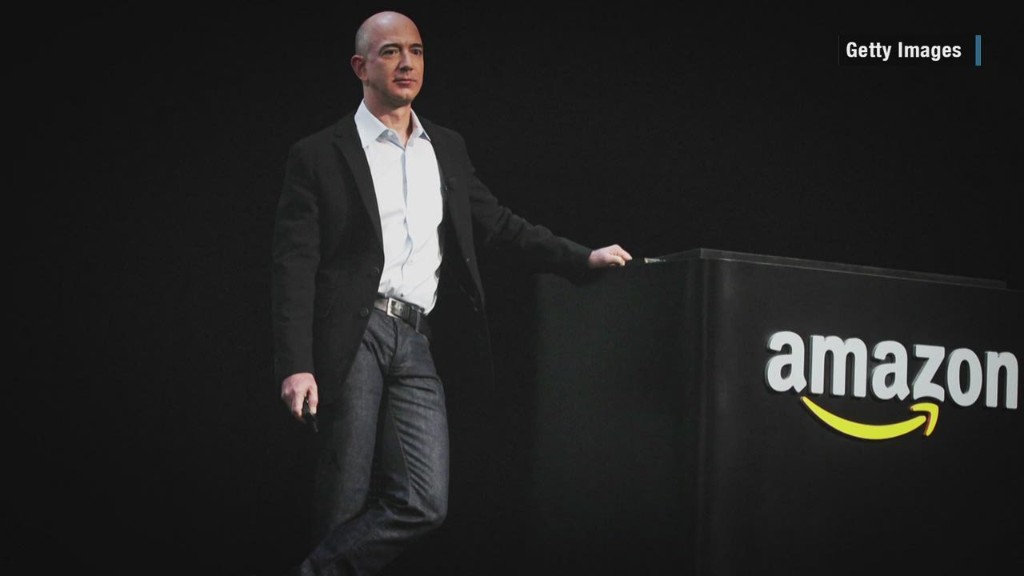 Read next: MasterCard will approve purchases by scanning your face
More ways to save: How to keep Apple from charging you for Apple Music