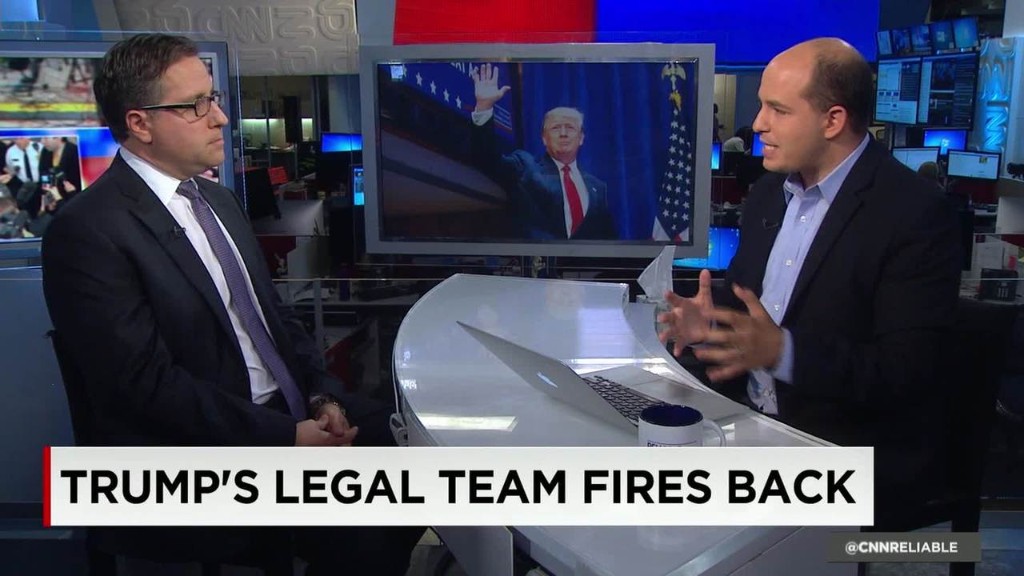 Donald Trump might be a presidential candidate mired in an ongoing national controversy, but he still makes time to offer feedback to newspaper columnists.
This time, the scribe who drew Trump's ire was the Washington Post's Jonathan Capehart, who called out the billionaire's "baldly racist xenophobia" in a column earlier this week.
In response, Trump sent Capehart, who is African American, a handwritten note: "Jonathan - You are the racist, not I," Trump wrote. "Get rid of your 'hate.'"
Trump is notorious for this sort of thing. His handwritten notes to journalists, which were detailed by The Atlantic in 2011, have become badges of honor among the reporters and columnists who receive them.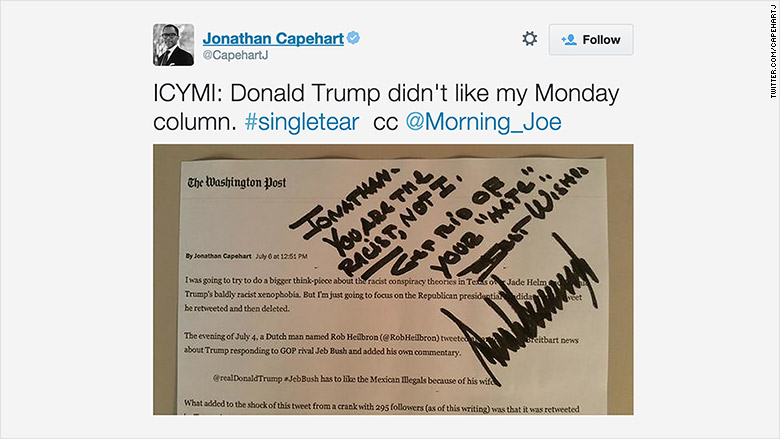 In fact, Capehart himself has been on the receiving end of Trump's communiques more than once. Shortly after he tweeted a photo of his most recent note on Tuesday, Capehart noted that his "first top-of-piece scrawl" from Trump came four years ago.