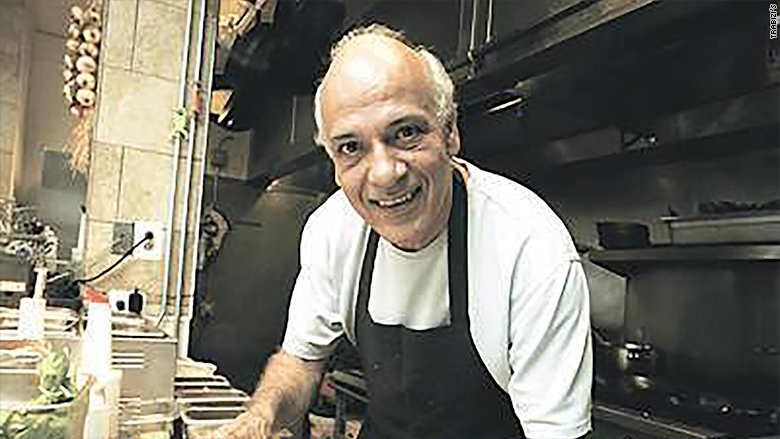 Feeding the homeless just got a lot fancier.
Michael Tabrizi, the owner and namesake of "Tabrizi's" Mediterranean restaurant, decided to skip Baltimore's Restaurant Week and host an event of his own. Instead of offering discounted fare to local foodies, he'll feed the city's homeless for free from July 20 through July 25.
"What happened in Baltimore -- the city's really burning," Tabrizi said. "It's really falling apart."
Tabrizi, who immigrated to Baltimore from Israel almost 30 years ago, wants to help by giving Baltimore's homeless a break.
"I just wish people would treat the homeless in a different way," he said. "People should remember it's always good to hear kindness and it's important to look people in the eye. The homeless feel less human -- like they're invisible. They just want to be respected."
Related: Buy a slice to feed the homeless
Tabrizi says he'll spend about $20,000 of his own money to host the event, and admits that pulling out of restaurant week and closing his restaurant to regular patrons will cost him even more in lost revenue.
"I think the homeless need us more than ever right now," he said. "We can always do restaurant week."
The menu will feature Cordon Bleu chicken with sage sauce, salad, sides, sparkling apple cider and ice cream for dessert. The food will be served in an all-you-can-eat buffet, and the tables will be set with china place settings and champagne flutes for the cider.
Tabrizi hopes to serve more than one thousand homeless people who will be shuttled to and from their shelters on buses driven by volunteers.
Tabrizi's will be staffed with regular employees, some of whom will be volunteering their time.
Tabrizi said he's heard from more than one hundred volunteers and received countless donations of everything from bread and chicken to produce from other Baltimore businesses and restaurants.
"Baltimore's been good to me," Tabrizi said, so now he's being good to Baltimore.