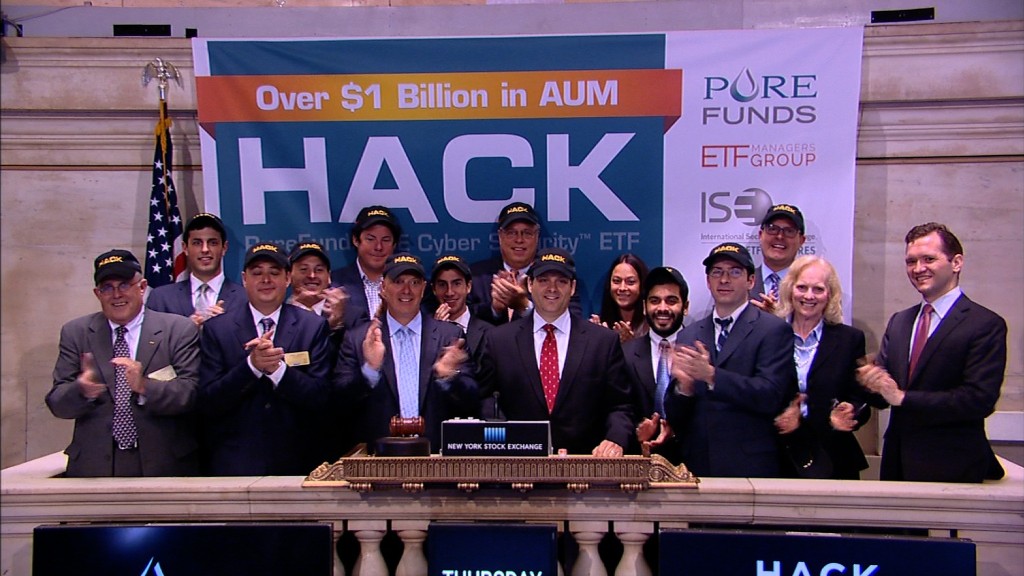 How's this for irony? The New York Stock Exchange got HACK-ed on Thursday.
Representatives from an exchange-traded fund that invests in cybersecurity companies rang the opening bell at the NYSE Thursday ... one day after a massive glitch (but not a data breach) brought trading to a halt for hours.
The ticker symbol for the PureFunds ISE Cyber Security ETF (HACK)? HACK.
A spokesperson for the NYSE said that the companies for the opening and closing bell ceremonies are booked months in advance.
So it's just a coincidence.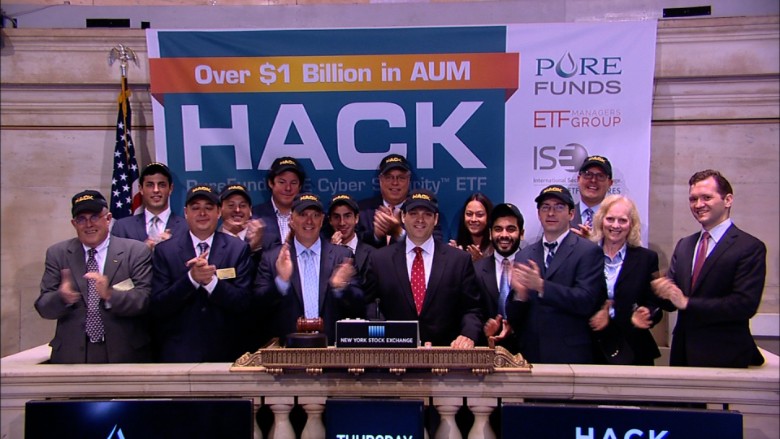 But it's one that apparently had traders on the NYSE floor chuckling.
Several companies in the HACK fund rose on Wednesday even though the NYSE was quick to point out that its snafu was due to internal tech problems. What's more, trading resumed later in the day and everything operated normally.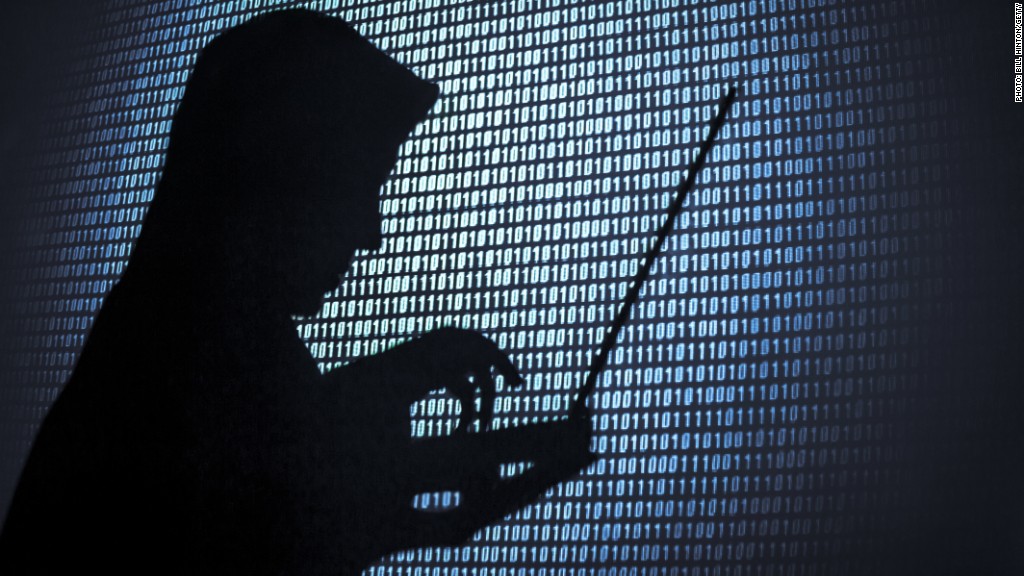 Investors may have been paying more attention to these companies in light of the computer problems that grounded United (UAL) flights as well as issues at the Wall Street Journal's website Wednesday.
Related: Answering your questions about the NYSE trading outage
The sector has been on fire lately due to concerns about actual cyberattacks at Target (TGT), Home Depot (HD), Sony (SNE), JPMorgan Chase (JPM) and numerous other well-known companies.
There's now another cybersecurity ETF that debuted just this week: the First Trust NASDAQ CEA Cybersecurity ETF (CIBR). Its ticker symbol? CIBR.
The HACK and CIBR ETFs both rose 2% Thursday morning -- even though the NYSE opened without any hiccups.
But were investors overreacting to Wednesday's news? This may be a case of a false alarm helping to shine a spotlight on the cybersecurity industry.
Executives from three big companies in the HACK fund -- CyberArk (CYBR), Infoblox (BLOX) and FireEye (FEYE)-- said that they could understand why people jumped to the conclusion that the problems at the NYSE, United and WSJ could have been a coordinated plot. But it's still a mistake to assume the worst without any facts.
"We were at a customer event on Wednesday and many people instinctively and immediately thought it could have been an attack. People are now conditioned to expect that," said Udi Mokady, CEO of CyberArk. "But United and NYSE are legitimate organizations that were quick to come out with a response."
Mokady said that some people may be forgetting that there are many other reasons why technical problems happen.
Older technology can be inefficient. And then there's human error. Even the most-seasoned IT professionals can make mistakes.
"You have to avoid speculating too early," said Arya Barirani, vice president of product Marketing at Infoblox.
Kyrksen Storer, a spokesman for FireEye, added that shutting down one big company is not an easy feat for hackers. Imagine how difficult it would be to do that to three almost simultaneously.
"Conducting an attack that takes down the systems of companies as large as United or the NYSE is not simple for a run-of-the-mill hacker and, from what we've seen, is usually the work of a nation-state," he said.
And Barirani said that banks and other financial companies have much more sophisticated technology to keep bad guys out than other industries. They get that the threats are real.
"We know from talking to financial services companies that being under attack is a common occurrence for them." he said. "I'm usually pretty impressed by the level of expertise and technology that goes into protecting and defending their systems and their data."
CNNMoney's Mike Tarson contributed to this report.