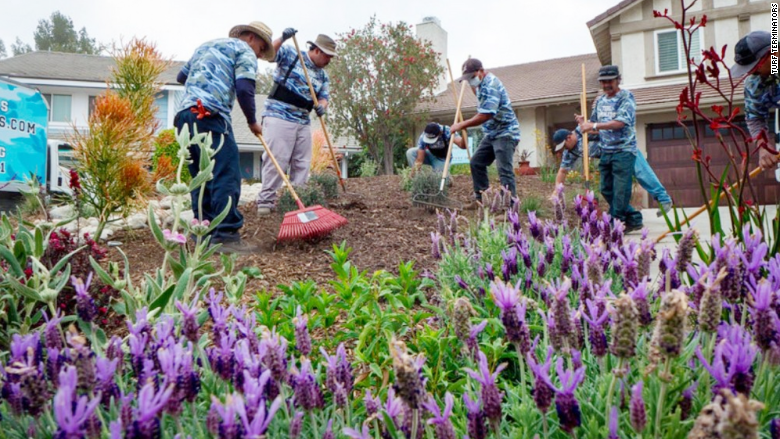 Nothing like a little cash to get people to act.
In December, Southern California's Metropolitan Water District launched a $350 million program incentivizing people to rip out water-hungry lawns and replace them with more desert-like plants.
On Thursday, the program stopped taking applications -- all of the funds had been allocated.
"We were pleased because we know this will have long-term benefits on water conservation throughout the region," said Sherita Coffelt, a water district spokeswoman.
The rebates were put in place in an effort to save water amid the state's record-setting drought. They were paid for out of the water district's operating budget, which has risen as more cities and towns need water.
At first, most of the interest was from businesses like office parks and golf courses, said Coffelt. But after Governor Jerry Brown called for a mandatory reduction in residential water use in April, interest from home owners spiked.
Related: 3 cool technologies that could save the world's water
There are no immediate plans to extend the program, said Coffelt, even though it's been such a success. About 50,000 yards will be removed, saving enough water to supply 160,000 homes for year.
There are still several other local rebate programs running in the state.