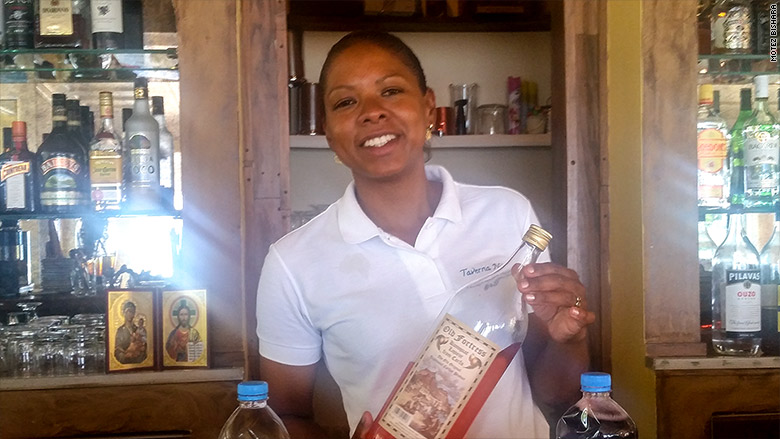 Life in Greece is getting a lot less sunny for many thousands of expatriates inside its troubled shores.
Among those is Brazilian Karla Brambatti, a waitress on the island of Corfu, who has felt the impact of the deepening financial crisis first hand.
"Salaries are always going down," the 37-year-old told CNN, "Shops are closing. Things are expensive."
Greece is a popular expat destination and estimates are that just over 188,000 European nationals lived in the country last year.
It has a strong pull for retirees in particular, and many trade rainy towns for a more laid-back lifestyle and sea views. But Greece's debt crisis has cast a dark shadow over life and prompted some expats to consider saying goodbye.
Related: Greek crisis sparks bargains on island villas
Greece is down to its last roll of the dice: European leaders will gather on the weekend to decide whether to accept the country's final proposals for much needed cash and determine its future in the eurozone.
The uncertainty has rattled expat nerves.
Global relocation service provider ExpatFinder.com has seen a sharp increase in inquiries from people looking to leave Greece in recent months. The company assists in roughly 1,500 global moves each month. In June, the number of international moving requests from Greece rose 28% on the same period a year earlier.
The July figures are even starker. ExpatFinder has seen a 43% jump in those inquiries so far this month on a year earlier. During that period Greece's fortunes have taken a dramatic turn for the worse and its banking system partially frozen, starving residents and businesses of cash.
Related: The Greek crisis....in 2 minutes
That's sparked a flood of inquiries from foreigners living in Greece to expat financial advisory firm AES International.
"We've had people very concerned about their savings and their day-to-day expenditure," said chief operating officer John Viney.
Most are retirees as well as some working on international assignments, Viney said.
The advice? Park your money in an international bank. That's the safest form of protection, AES says, as international payments are excluded from the restrictions on the Greek banking system.
For its part, the British government has advised 2,000 pensioners living in Greece to make sure they can access benefits. That's included helping retirees set up U.K. bank accounts or switching payments to avoid getting caught up in the cash crunch.
Related: How a cash crisis brought Greece to its knees
Still, not all expats in Greece are running for the exit.
Briton Rob Brady has spent 26 years in the country and has no plans to abandon his adopted home.
"We love it here," Corfu-based Brady said. "We're going to stick it out."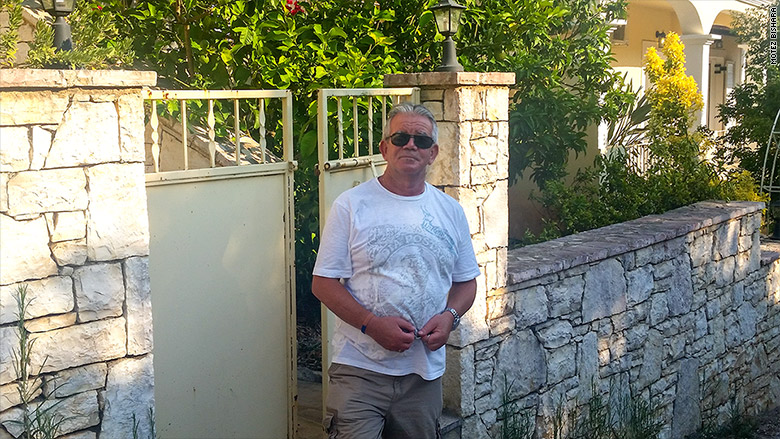 The bar owner said while tourist numbers have dipped a little in the past fortnight, it's basically "business as usual." And he even sees some upside if Greece finds itself outside the euro.
"Greece would probably be the cheapest place in Europe to come on holiday," he said. "Holidaymakers would start flocking to the islands."