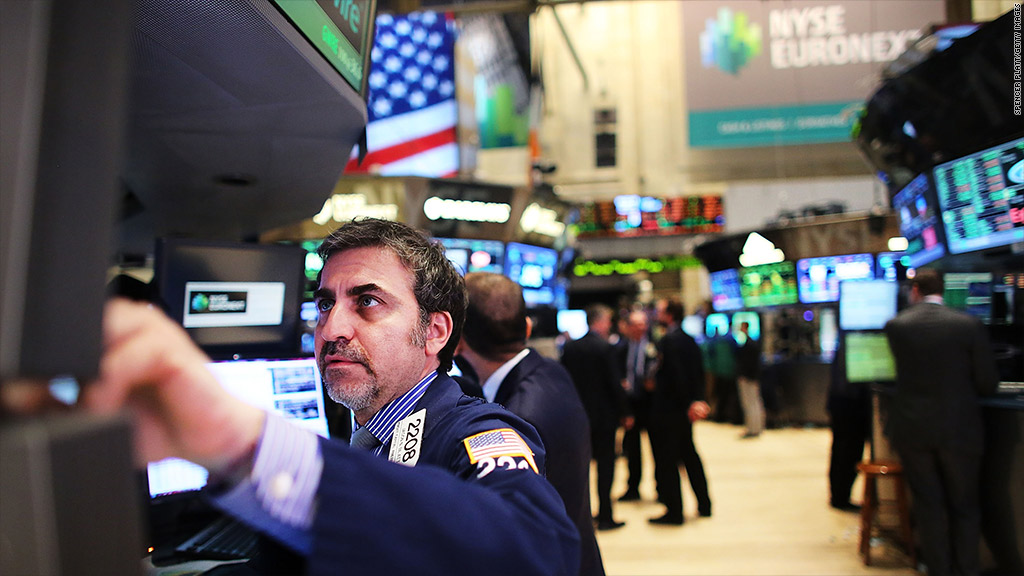 Wall Street was in a decidedly Dionysian mood after the latest Greek bailout. Par-tay!
The stock market surged Monday. And many well-known consumer blue chips were hitting new all-time highs.
Facebook (FB) shares topped $90 for the first time ever and the company is now worth more than $250 billion. eBay (EBAY) is at a record just ahead of the company's plans to spin off its PayPal (PYPLV) unit as a separate company.
Electronic Arts (EA) continues to soar too as investors (and gamers) salivate about the company's upcoming "Star Wars Battlefront" game.
The good news seemed to come in pairs as well. In several instances, two rivals hit records at the same time.
Related: Red-hot Netflix is splitting its stock
Netflix (NFLX) soared to an all-time high after Goldman Sachs boosted its price target.
But online retail leader Amazon (AMZN) is making waves in streaming video too. It also set a new peak Monday. (Is that the familiar cackle of Amazon CEO Jeff Bezos I hear?)
Both leading drugstore chains in the United States -- CVS (CVS) and Walgreens (WBA) -- notched new records. Ditto for sporting apparel king Nike and upstart Under Armour.
In the world of big media, Disney (DIS) continues to set records on Wall Street thanks to its hot summer at the box office. But Comcast (CMCSA), which owns Universal, is also sizzling on the stock market and silver screen. "Minions" is its latest hit.
Related: "Minions' grabs second-biggest animated opening ever
Like coffee? Starbucks (SBUX) and Dunkin' Brands (DNKN) both hit all-time highs Monday. In the mood for pizza? Domino's (DPZ) and Papa John's (PZZA) are trading at record levels as well.
Why are these companies doing so well? It could be a sign that the American consumer is still willing to spend -- despite concerns about Greece and the market volatility in China.
All of these market leading stocks are companies that are relatively easy to understand. They are not big financial firms or industrial giants. And their health mainly depends on average people buying stuff.
So remember that rough patch the economy hit in the first quarter due to the cold weather? Investors are strongly suggesting that it was a temporary blip.