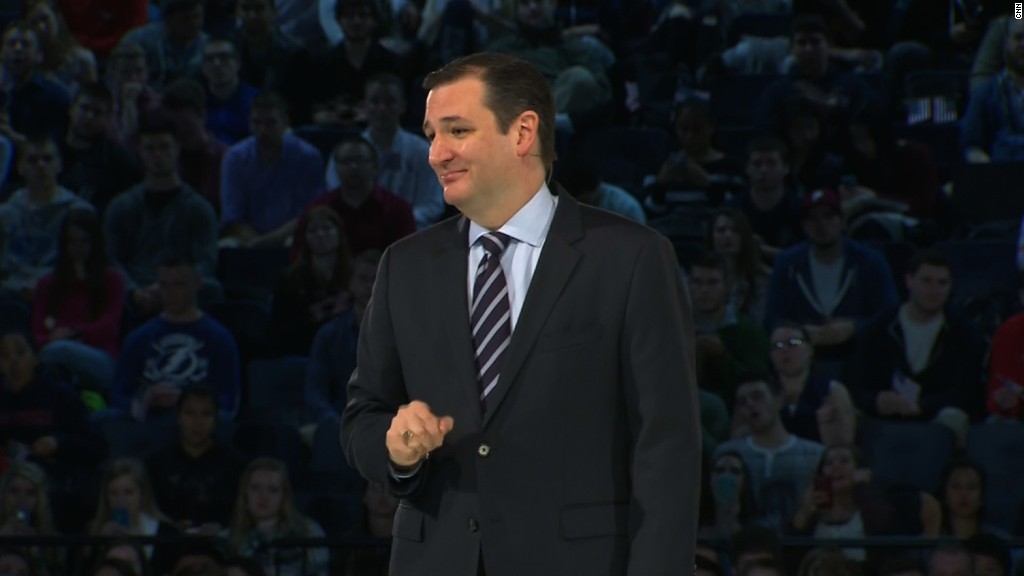 Amazon denied Monday that "bulk purchases" were fueling sales of Ted Cruz's new book, but the New York Times said it's not budging in its decision to exclude the senator's memoir from its bestseller list.
Amazon said in a statement that it has found "no evidence of unusual bulk purchase activity in our sales data" for Cruz's recently released book "A Time for Truth."
Amazon's assertion, first reported by Politico, contradicted the Times, which said last week that the Texas senator's book was left off its prestigious bestseller list due to "the overwhelming preponderance of evidence" that "sales were limited to strategic bulk purchases."
HarperCollins, the publisher of Cruz's book, has also denied that bulk purchases were driving the book's sales figures.
The Times did not identify the "bulk purchases," but bestseller lists generally exclude books that are bought by the truckload by political campaigns or interest groups.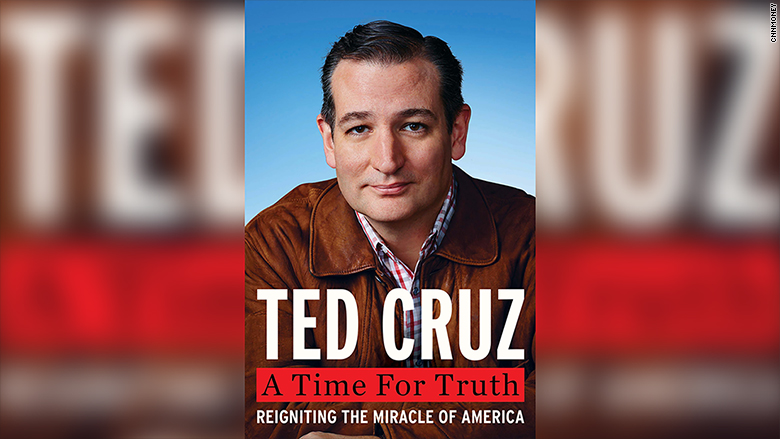 Times spokesperson Eileen Murphy on Monday said the newspaper is standing by its decision to keep "A Time for Truth" off its bestseller list.
"I can't speak to the statements by Amazon or Harper Collins -- though obviously publishers are always trying to get their authors on our list -- but we are confident in our conclusion about the sales patterns for the Cruz book for the week in question," Murphy said in an email.
Murphy rejected the suggestion by Cruz's presidential campaign that partisan politics are behind the Times' decision.
"The notion that we would manipulate the bestseller list to exclude books for political reasons is simply ludicrous," she said.
She noted that books by conservative pundits such as Glenn Beck and Bill O'Reilly have "routinely ranked high on our lists."
HarperCollins last week pointed to the book's high ranking on lists from Nielsen BookScan, the Wall Street Journal and Barnes & Noble, each of which "omit bulk orders books from their rankings."
Related: Ted Cruz blasts New York Times over book snub
A Barnes & Noble spokesperson told CNNMoney that the company has seen no evidence of bulk sales for "A Time for Truth."
Cruz's book ranked fourth on the most recent edition of the Wall Street Journal's list, which is based on data from Nielsen BookScan. A Nielsen spokesperson did not respond to a request for comment.
"A Time for Truth" was released on June 30 after Cruz, who is vying for the Republican presidential nomination, reportedly scored a $1.5 million advance.
After Politico reported last week on the Times' snub, HarperCollins said it investigated the sales of Cruz's book and "found no evidence of bulk orders or sales through any retailer or organization."
Rick Tyler, Cruz's campaign spokesman, dismissed the Times' claim last week as a "blatant falsehood."
He said the newspaper, long the object of conservative scorn, is "presumably embarrassed by having their obvious partisan bias called out."
"We call on the Times, release your so-called 'evidence,'" Tyler said in a statement on Friday.