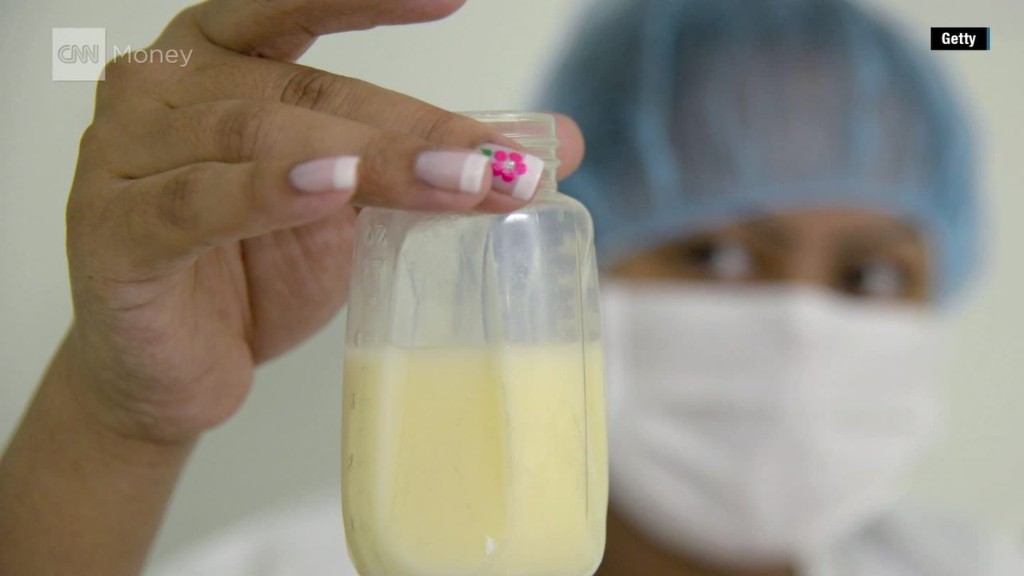 IBM wants to help the company's working moms ship breast milk home while they're on business trips.
The company expects to launch the program, which was first reported by Fortune, in September.
IBM came up with the idea for the program after participants in a focus group for its working mothers expressed concern about the issue, said IBM (IBM) spokesperson Carrie Altieri.
The program will start with domestic travel, but the intent is to take it global, she added. IBM has 400,000 employees and clients in more than 175 countries.
Details are still being worked out, but the company hopes to have women use a smartphone app to have a temperature-controlled package, like the ones made by "NanoCool," delivered to their hotel.
Related: Kids of working moms are better off
IBM will pay for the packaging and shipping expenses, but doesn't have an estimate as to how many women will participate or what the total cost to the company will be.
"The concerns about cost are [nothing] compared to our drive to help our working moms," said Alterieri.
IBM's plan to ship breast milk differs from the approach used by breast milk banks. The 18 non-profit members of the Human Milk Banking Association of North America ship breast milk in styrofoam containers cooled with dry ice, according to administrator Suzanne Walling.
Another IBM spokesperson, Laurie Friedman, said she's heard that other companies will reimburse mothers who ship breast milk home while traveling for business, but that IBM is taking this a step further.