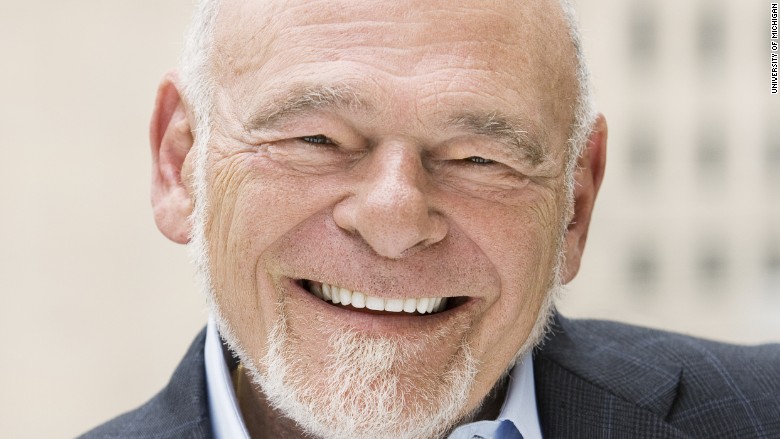 Billionaire investor Sam Zell is showing his support for America's future entrepreneurs in a big way: He's gifting them $60 million.
The funds, coming from the Zell Family Foundation, will go to the Samuel Zell and Robert H. Lurie Institute for Entrepreneurial Studies at University of Michigan's Ross School of Business.
$10 million of it will go toward a new venture fund, which will offer seed-stage investments to graduates who have already launched a startup.
"Our goal is to accelerate the learning curve and the opportunities for budding entrepreneurs," Zell said in a statement. "I believe that fostering entrepreneurial education is an investment in the future."
Zell, founder and chairman of private investment firm Equity International, is an alumnus of the University of Michigan. He built his fortune through real estate investments and owned The Tribune Company for a tumultuous five years.
Related: Business tycoons reveal their "Aha" moment
Stewart Thornhill, executive director of the Zell Lurie Institute, said the $60 million could go a long way in encouraging new startups to stay in Michigan.
"Often young startups leave the area because their needs aren't being fulfilled, whether it's funding or something else," said Thornhill.
The new $10 million fund, he said, could become an incentive for young entrepreneurs to stay in Michigan.