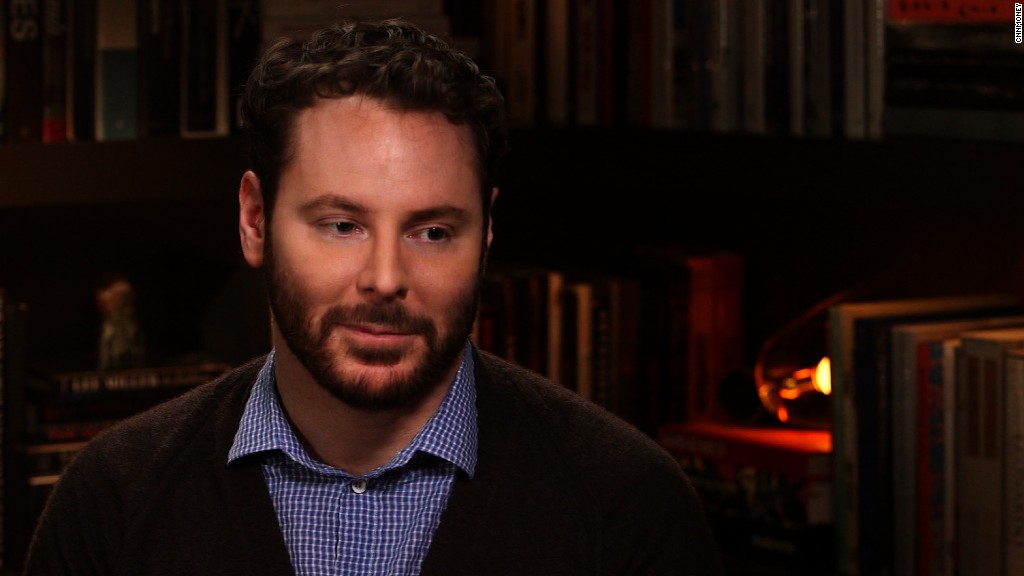 Facebook has an aggressive plan to become a major YouTube-alternative.
Steadily over the past two years, the social network has dribbled out new features to make it a more appealing place for people to watch videos. Along the way, Facebook has changed its News Feed algorithms to reward users who post videos directly to its site, including advertisers, media, and celebrities.
These efforts, according to Facebook's (FB) data, seem to be paying off.
The number of videos that an individual person posts to the site grew 94% in the United States and 75% globally, between 2013 and 2015. In the same time period, the total number of paid and non-paid videos shown in the News Feed shot up 360%.
Facebook is now the No. 2 video site in the United States, according to comScore. Though it trails No. 1 YouTube by a wide margin, the social network is closing the gap.
Here's a summary of the most significant changes that Facebook has made to its video product as it tries to match and beat YouTube.
Auto-play
Playing videos automatically within the News Feed and timeline has been key to Facebook's success in video. The feature launched in late 2013 for videos that are uploaded directly to Facebook only. These videos are viewed 4 billion times a day, up from 3 billion at the beginning of this year.
Some users have called this feature an annoyance, but as more people share videos online, it's just as annoying to have to click play over and over again.
What's not clear is how long people are actually watching videos on Facebook. The company counts a video that has been played for three seconds as a "view" -- much more lax than YouTube, which counts a view after 30 seconds.
Peer pressure
Last September, Facebook started showing how many times a video was viewed. When users can see how many times a video has been viewed, they have another reference point to help them decide whether or not they should continue watching. YouTube and plenty of other social video platforms display video views as well.
"It's likely that people are more prone to watch a video that they can immediately tell is popular," Socialbakers' Ryan Hatoum told CNNMoney.
Prioritizing videos in News Feed
If you're the kind of person who watches a lot of videos, Facebook's News Feed algorithm feeds your habits. The site tracks how long you watch, or whether you expand the video player.
Since 2014, the new ranking system has helped Facebook attract more advertising dollars too. A few months before the first set of algorithm changes, less than a quarter of videos that advertisers, media companies, and celebrities shared on Facebook were ones that were uploaded directly to the site, according to Socialbakers' data. A year later, that number shot up to more than 70%.
Embedding videos to other sites
Videos uploaded to Facebook are embeddable on other sites, a capability introduced in the spring of this year. That means Facebook gets the credit for the video, even if you watched it on another site. YouTube has been the king of this for years.
Watch while you scroll
Earlier this month Facebook started experimenting with videos that users can pop out and continue to watch anywhere on their screens even as they continue to browse their News Feed. This multitasking feature will make it easier for the company to show more video ads and regular ads within the News Feed simultaneously. Twitter (TWTR) and YouTube already have this function on their mobile apps.
Suggested videos
Facebook recently started testing video recommendations on its mobile app. It's similar to YouTube's suggested videos feature. Facebook is also experimenting with a business model to split ad revenue with its video creators.
Social distribution
Aside from these new features, Facebook still has one huge advantage over YouTube. Facebook's ubiquitous social network guarantees videos' ability to be shared, posing a true threat to YouTube's dominance. Google's (GOOGL) inability to successfully rally support for its Google+ social network means YouTube still relies on third-parties -- including Facebook -- to distribute its videos. As a result, YouTube still has a user perception problem; people still think of it as a giant video search engine.
Facebook's future plans may include invading another area of strength for YouTube -- music. The social network isn't building a streaming music service to compete with the likes of Apple (AAPL) and Spotify, a spokeswoman told CNNMoney. But according to multiple reports, the company has been meeting with record labels to begin testing how popular music videos might be distributed on the site.