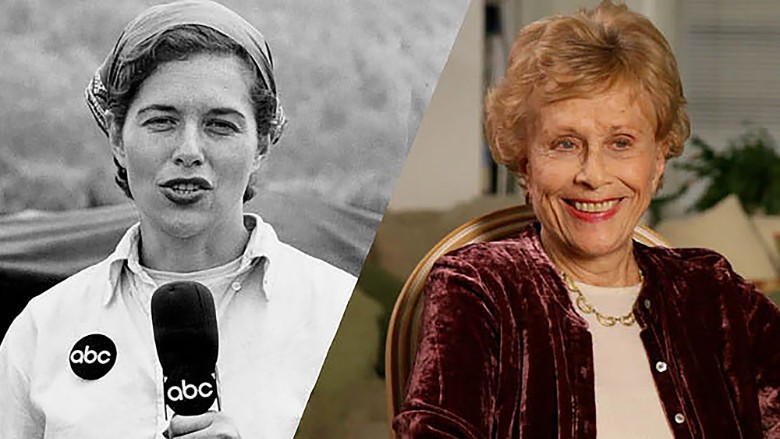 Marlene Sanders, a trailblazing female broadcaster and journalist, died on Tuesday, according to her son, CNN analyst Jeffrey Toobin. She was 84.
Toobin announced his mother's death on Facebook saying that Sanders was "a pioneering television journalist -- the first network newswoman to report from Vietnam, among many other firsts" -- and that "she informed and inspired a generation."
Toobin added, "Above all, though, she was a great Mom."
Sanders was an award-winning journalist and media professor who worked at ABC News starting in 1964 and was a correspondent for the network for nearly 15 years.
In 1964, when filling in for a sick anchor, she became the first female to anchor a nightly news show.
She made history again in 1966 when she was sent to cover the Vietnam War for three weeks becoming the first woman in network broadcasting to do so.
Sanders subbed in for ABC newsman Sam Donaldson on ABC's weekend news show for a three month period in 1971.
Sanders also anchored a daily five-minute ABC news show in the mid-1960's titled "News with the Woman's Touch."
In 1976, she became the vice president and director of documentaries at ABC. One of the highest positions obtained by a female in broadcast TV at the time.
She also worked for CBS and the New York PBS station, WNET.
Sanders, a native of Cleveland, also taught at NYU and co-wrote a book titled "Waiting for Prime Time: The Women of Television News" in 1994.
Toobin wrote in a 2012 New Yorker piece titled "My Mom, Top Journalist" that he was proud of his mother's career but that it was only later in his life that he came to "fully to appreciate the magnitude of her accomplishments."
"Now, happily, everyone else will, too," he wrote at the time.
In 2012, Sanders was named to New York University's list of 100 Outstanding Journalists in the United States in the Last 100 Years.