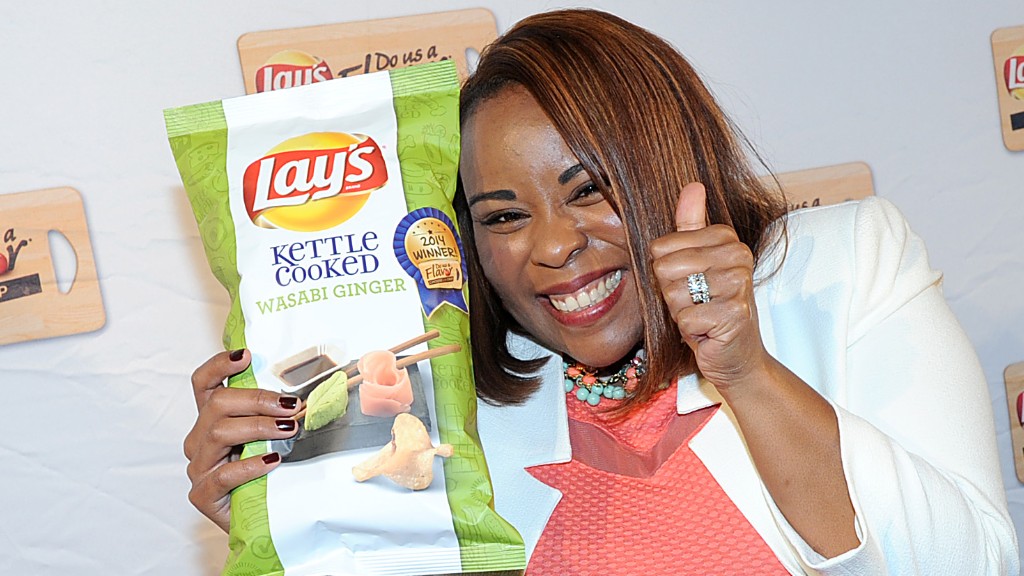 Biscuits and gravy and Greek gyros aren't normally flavors that are found in a bag of potato chips.
PepsiCo's (PEP) Frito-Lay is inviting chip fans to vote on four finalists in its "do us a flavor" competition. The finalists are: kettle cooked Greektown gyro submitted by Texas-based James Wagner of the Air Force; wavy West Coast truffle fries from Angie Fu of California; Southern biscuits and gravy from travel agent Hailie Green; and New York Reuben from Pennsylvania restaurant manager Jeff Solensky.
Frito-Lay is offering $1 million to the inventor of the winning flavor.
There were millions of submissions, Frito-Lay said. The four finalists each get a minimum of $50,000 for making it this far. Fans vote online beginning on July 27.
The winning flavor will make it to store shelves shortly after it's picked.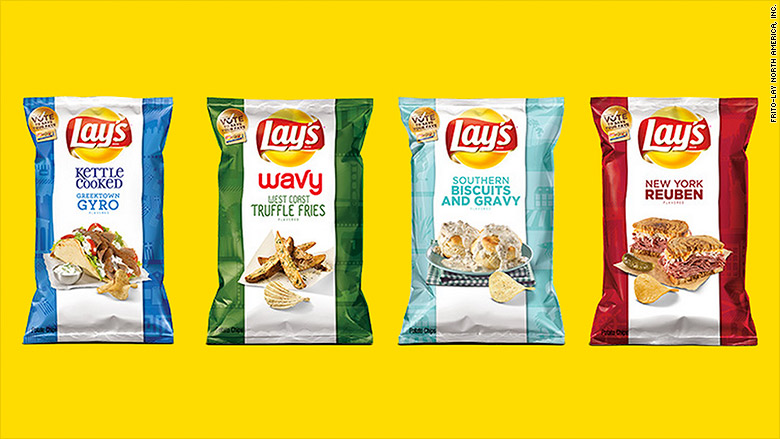 This isn't the first time that Frito-Lay's has done this contest. The winner last year was wasabi ginger chips, submitted by New Jersey nurse Meneko Spigner McBeth.