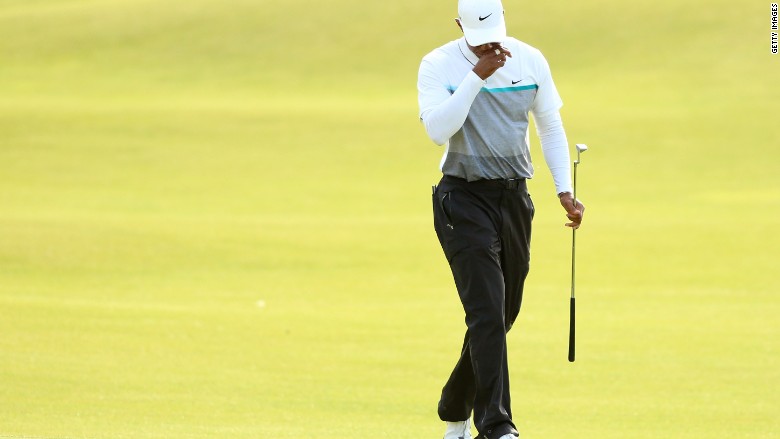 Tiger Woods is the most overpaid athlete on the planet.
Woods, who missed the cut at the British Open after another brutal showing Friday and Saturday, was the ninth-highest paid athlete of the past 12 months according to a ranking by Forbes.
He made more than $50 million. Most of that money came from endorsements. Nike (NKE) has continued to back Woods even though he has been a shell of his former self.
Woods won just $600,000 in prize money from golf tournaments in the past year. He missed the cut at last month's U.S. Open too.
He finished near the bottom of the standings at St. Andrews. ESPN analyst Paul Azinger even referred to him as a "middle-of-the-pack hack" on Thursday. Ouch.
But most of the other athletes in Forbes' top ten ranking are still near the top of their game.
Boxer Floyd Mayweather was number one -- thanks to the huge paycheck he got for beating Manny Pacquiao in May. Pacquiao came in second.
Sure, the fight may have not lived up to the hype. But Mayweather is an undefeated champion who is ranked #1 pound for pound by boxing bible The Ring. And Pacquio still ranks sixth in the world despite losing to Mayweather.
Related: Just crush it! Nike stock at all-time high
Soccer stars Cristiano Ronaldo and Lionel Messi are number 3 and 4 on the Forbes list.
LeBron James didn't win the NBA championship this year ... but his performance in the Finals proves he is still one of the top players in basketball. He ranked 6th on the Forbes list.
Two other hoops stars made the top ten highest-paid athlete list too -- Kevin Durant and Kobe Bryant. Both of their seasons were cut short due to injuries. But they were each playing well before getting hurt.
Tennis player Roger Federer, who is thought to be past his prime, is still a contender. He just made it to the finals at Wimbledon, losing to Novak Djokovic.
But Woods now ranks 241st in the world. The only golfer making more than him? Phil Mickelson.
Lefty's best golf may be behind him too. But he has least won a major championship recently -- the British Open in 2013. He also finished in a tie for 2nd at this year's Masters.
Related: Golf has a problem ... and it's not Tiger Woods
Tiger Woods' last major win was way back in 2008 -- before a sex scandal dented his reputation and popularity and injuries crippled his golf game.
It will be interesting to see how much longer Tiger Woods remains among the highest-paid athletes if he keeps stinking up the fairways.
He's already lost several sponsorships over the past few years. Advertisers like to associate themselves with winners.
Father Time is not on his side either. Tiger Woods turns 40 in December. And there are two young stars in golf making waves: Rory McIlroy and Jordan Spieth.
McIlroy is the reigning British Open champion, but the 26-year old is missing this year's tournament due to an injury he sustained while playing soccer. Oops!
Spieth, a 21-year old Texan, is trying to win his third major in a row.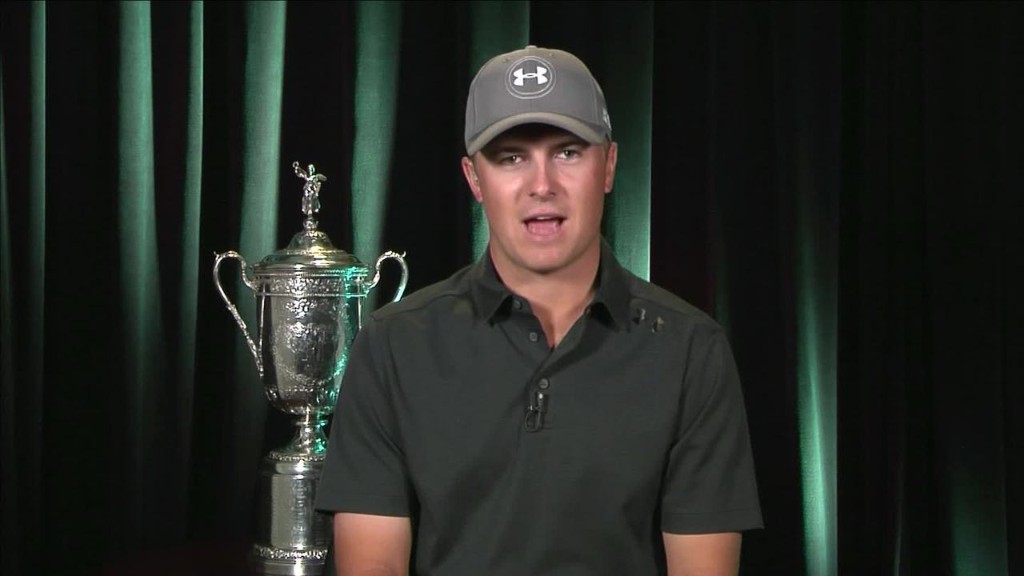 Related: Jordan Spieth poised to be next endorsement superstar
Only two other golfers have done that. Tiger Woods was one of them. He won the U.S. Open, British Open and PGA in 2000 ... and then won the Masters in 2001 to complete the Tiger Slam.
Spieth has already cashed in with a multi-year sponsorship for Under Armour (UA). Forbes estimates he made $19.8 million in the past year.
So another victory could make Spieth the next Tiger on Madison Avenue as well as the links.