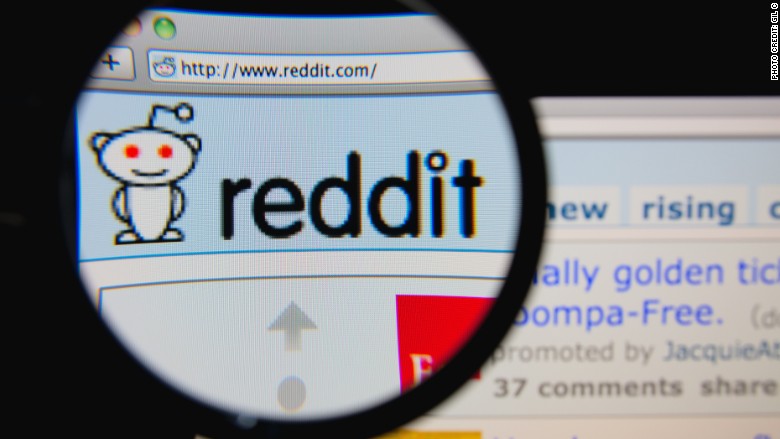 Reddit wants to change its image after a series of "missteps," and newly appointed CEO Steve Huffman isn't wasting any time.
Huffman, co-founder of Reddit, reclaimed his title as CEO last Friday. On Thursday, Huffman took to the site's Ask Me Anything platform to lay out the company's proposed policy changes.
This includes banning everything from spam to discussions of illegal materials to sexual content featuring minors. It would also prohibit confidential or private information about individuals, as well as harassment and bullying. (Earlier this year, Reddit interim CEO Ellen Pao banned non-consensual pornography.)
Reddit will also work to separate potentially offensive content, putting NSFW-style labels on it and requiring a login to view.
The community-based platform -- known as the "front page of the Internet" -- was created as a place for open dialogue. But the way to moderate these conversations has changed a lot since the company was founded in 2005.
"As Reddit has grown, we've seen additional examples of how unfettered free speech can make Reddit a less enjoyable place to visit, and can even cause people harm outside of Reddit," he said in the AMA post.
Huffman is soliciting feedback from the Reddit community on the new policies, stating that "a very clear line is important, and our language should be precise."
Huffman said some of the proposed changes don't differ from much from existing policy, but "we really need to enforce it better." He said the company wouldn't formally change the policy until "we have the tools to support it."
His quest for transparency comes after the recent upheaval in the community.
Users and moderators lashed out at Pao for firing Victoria Taylor, a popular employee who was a liaison between moderators and the company. An online petition surfaced calling for Pao's resignation. Pao -- who gained recognition for her sexual discrimination lawsuit against Silicon Valley VC firm Kleiner Perkins Caufield and Byers -- resigned last Friday.
She wrote an op-ed in the Washington Post on Thursday about Internet trolls.
"I, along with several colleagues, was targeted with harassing messages, attempts to post my private information online and death threats. These were attempts to demean, shame and scare us into silence," Pao wrote. "In the battle for the Internet, the power of humanity to overcome hate gives me hope. I'm rooting for the humans over the trolls."