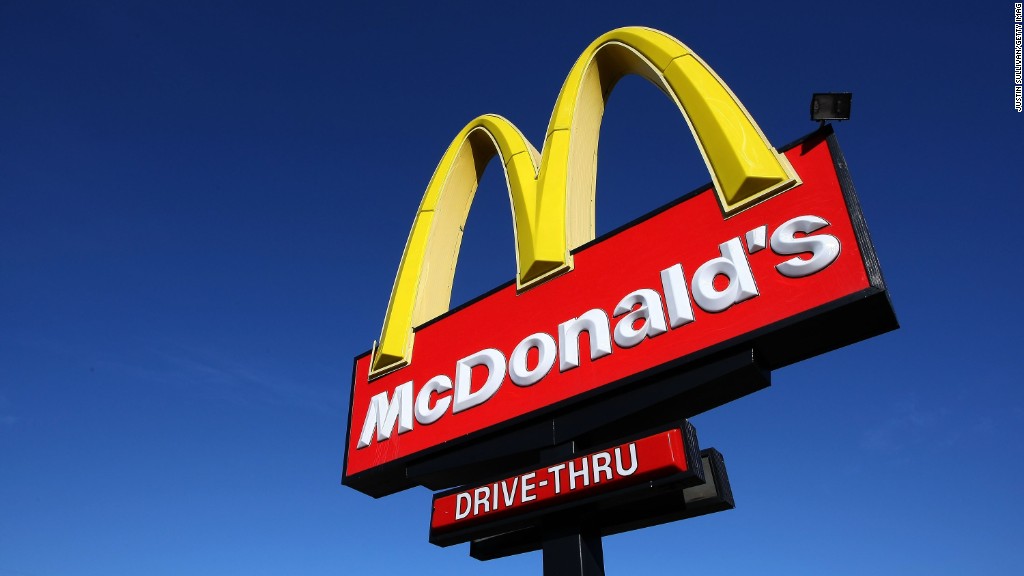 It's a dark time to be a McDonald's franchisee.
Owners of McDonald's restaurants around the world are grappling with shrinking sales, slumping traffic and stiff competition from more exciting rivals that are serving up appetizing menus.
It's gotten so bad that McDonald's franchisees are worried about the food they serve and more pessimistic about their future than at any time over the past dozen years, according to a new survey conducted by Janney Capital analyst Mark Kalinowski.
Among other concerns, McDonald's franchisees expressed deep frustration with the top brass at McDonald's headquarters and their inability to improve and simplify the chain's complex menu.
"We may be doomed," one anonymous respondent said in the survey, which polled 29 domestic McDonald's franchisees, who own and operate over 200 restaurants.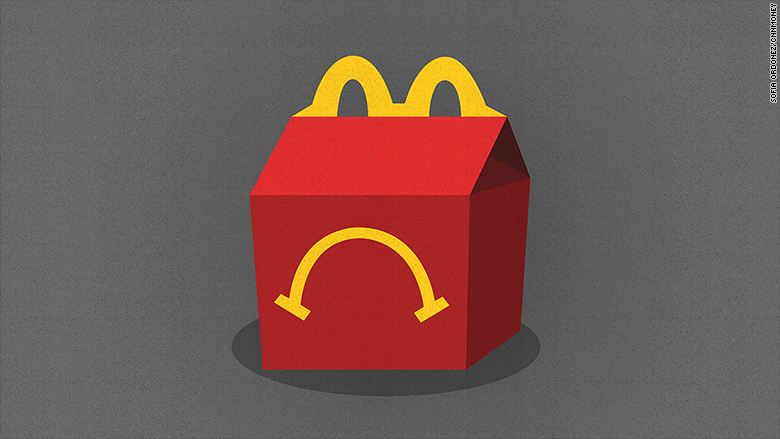 Related: McDonald's has supersized problems
Food fail: McDonald's faces a big challenge in trying to steal back market share from faster-growing brands like Chipotle (CMG), Chik-fil-A and Shake Shack (SHAK) that offer fresher and more thrilling food options. It's clear the playbook of the 1990s and early 2000s is simply not working anymore.
"There is nothing on the menu that excites our customers," one McDonald's franchisee said.
Another franchisee complained that management's intense focus on the Dollar Menu "made customers think we sold cheap, not real food."
McDonald's, which has more than 3,000 U.S. franchisees, knows it has deep problems. Steve Easterbook, who took over as CEO in late January, has promised to improve McDonald's food. He laid out a turnaround vision in May, saying the company will experiment with new sandwiches and changes to how customers order.
"The message is clear. We are not on our game," Easterbook said.
McDonald's did not respond to a request for comment on the survey results from CNNMoney.
Related: McDonald's CEO promises better food
Trust gap: Franchisees seem to have little faith in management. The survey showed that relations between the franchisees and the company tumbled to 1.45 on a scale of 1 to 5. That falls between "poor" and "fair" and is down from 2.1 over the history of the survey.
Several respondents complained that management is too focused on the short-term whims of Wall Street.
"They don't care about us, they care about shareholders!" one franchisee said.
But management hasn't done a good job of keeping McDonald's investors happy either though. Since topping out at nearly $104 in May 2014, McDonald's shares are down about 6%, trailing the broader market.
Related: Yum looks finger lickin' good despite KFC's China woes
'Threat to survival' McDonald's franchisees are also concerned about going into debt to finance improvements encouraged by corporate management. They fear that they might be caught with low performing restaurants that nobody wants to buy from them.
"Everyone is worried that there are no longer any operators that can buy their stores. I suspect there will be a large number of fire sales," one franchisee said.
They also worry that minimum wage hikes around the U.S. are raising their costs at a time when sales are falling.
"The minimum wage issue is a major threat to the survival of the operator community," another franchisee said.