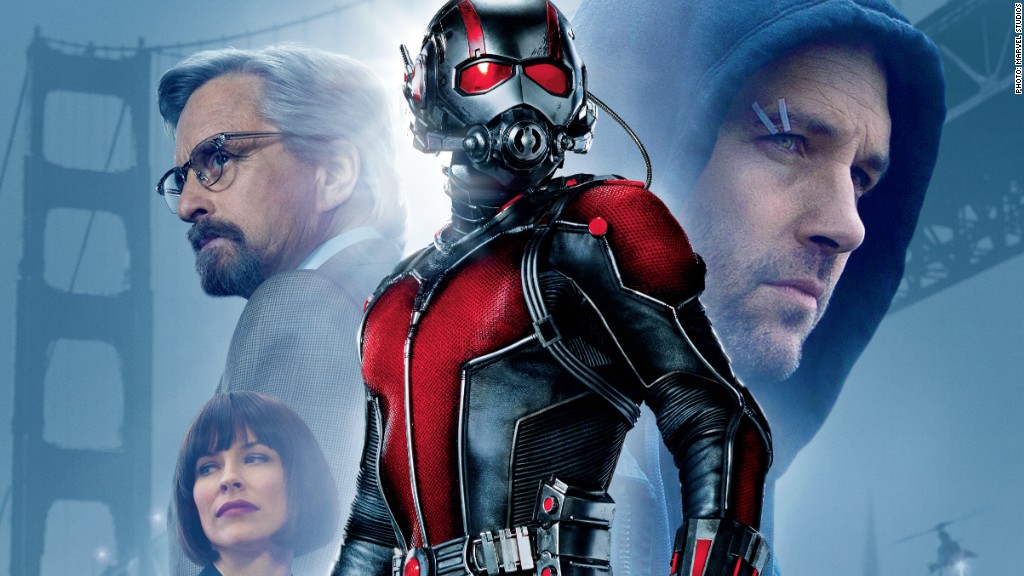 Ant-Man may be small, but he's mighty big to Marvel this weekend.
Disney (DIS) and Marvel's "Ant-Man" opens Friday and is projected for a $65 million U.S. debut, according to analysts.
That may seem like crumbs compared to other Marvel openings, but "Ant-Man" having a strong weekend is ultimately important to the brand's longevity.
Phil Contrino, chief box office analysts at BoxOffice.com, noted that as popular Marvel heroes get deeper into the franchise, contracts expire and actors get old, so if the studios can bring in fresh characters like Paul Rudd's Ant-Man it shows that Marvel has a long-term winning equation.
Plus it helps that Ant-Man is part of one of the biggest Hollywood franchises responsible for $8.5 billion ticket sales globally.
"Marvel and Disney put all of its powers of marketing and storytelling together to make a presentation that says take a chance on this because you're in good hands," Contrino said. "Trust us."
Marvel showed it doesn't need Captain America or Iron Man to have hits as shown by last year's "Guardians of the Galaxy."
The film, which starred little known characters like Starlord and Groot, was the hit of the summer making over $700 million worldwide.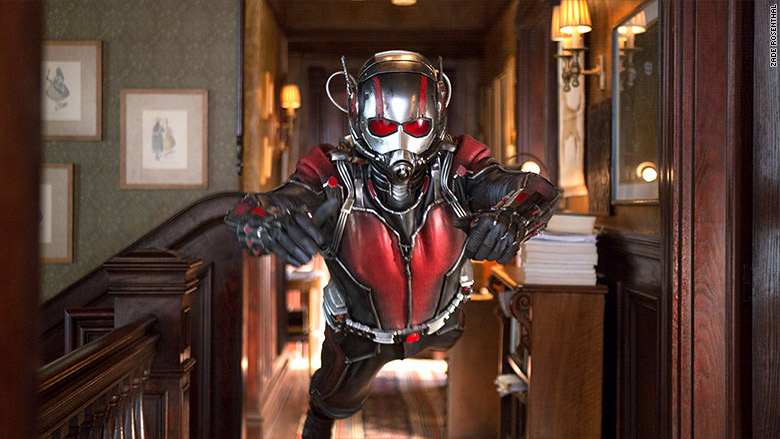 Related: The Marvel Marathon: 27 hours of 'Ultron,' 'Iron Man,' and super fans
Arguably "Ant-Man" having a successful box office opening may be even more important because it shows that "Guardians" wasn't a fluke while also setting up the studio's upcoming films (known as "Phase 3") which includes some pretty obscure characters like Black Panther and Captain Marvel.
"Marvel and Disney can take a risk like introducing new characters because of the connected fabric of the brand," said Dave Hollis, Disney's executive vice president of theatrical distribution. "This way you can also introduce Black Panther and Captain Marvel -- characters fans may not be very familiar with -- but who expand the universe and keep it fresh."
Hollis added that the Marvel franchise stands out not just because of the characters, but because of its execution in making a good film regardless of who is wearing the tights.
So far "Ant-Man" has not shrunk to the pressure bringing in $6.4 million in Thursday night previews, but it will be a battle of the little guys as the film vies for #1 against Universal's "Minions."
The animated creature feature enters its second weekend after a $115.2 million debut.