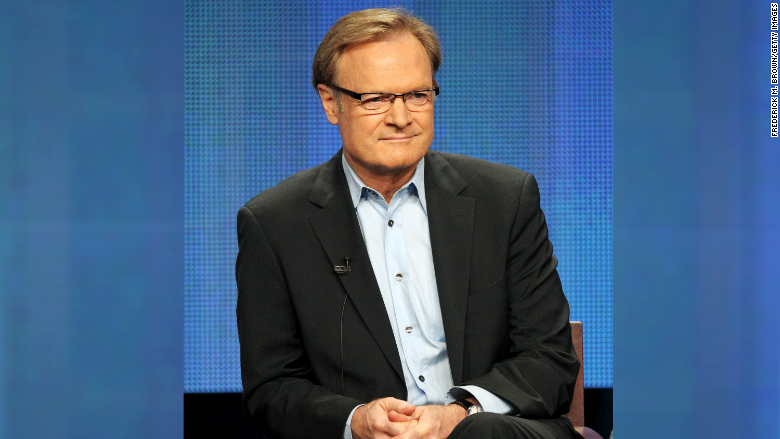 MSNBC host Lawrence O'Donnell said with certainty on Thursday morning that Donald Trump is lying about how much money he made as host of "The Apprentice." By Thursday night, O'Donnell said he doesn't really know -- or care -- how much Trump made.
"I have never said I know exactly how much Donald Trump made for the entire series," O'Donnell said on his program, "The Last Word." "I don't know. I've made semi-educated guesses about it and I don't really care very much about it."
O'Donnell seemed to care a great deal about the matter on Thursday's edition of "Morning Joe." He insisted that Trump's claim to have made more than $213 million as host of the NBC reality program was a "complete, total lie."
Trump called in to the "Morning Joe" show Friday, ready to blast O'Donnell, but joked that he was bummed that the TV host appeared to have backed away from the accusation.
"Well, I'm very disappointed because I was really all set to go after him this morning," Trump said. "And now I feel guilty if I do that. I feel very, very guilty."
During his appearance on "Morning Joe" Thursday, O'Donnell said Trump was "relatively low paid for this business," referring to the billionaire's time on "The Apprentice."
O'Donnell said the mogul "didn't even make a million dollars" for his first year as host of the show. And O'Donnell, a former producer and writer for "The West Wing," lashed out at fellow MSNBC host Joe Scarborough for taking Trump at his word.
"He's lying to you and you're falling for it because you don't understand how much people make in TV," O'Donnell said.
Related: Trump's 'Apprentice' salary claim a 'total lie,' MSNBC host says
Later on Thursday morning, Trump called Scarborough during a commercial break to issue a bet to O'Donnell.
If his salary claims are proven false, Scarborough said, "then [Trump] will give [O'Donnell] one year's salary."
O'Donnell said Thursday night that he is not a betting man. And he professed his admiration for Trump, showing a clip of the two meeting each other earlier this year at the White House Correspondents' Dinner.
"And watch what he did," O'Donnell said as the footage ran. "He stretches out his hand for a handshake."
NBC declined to comment on the dispute over Trump's salary.
"That is between Lawrence and Joe," a network spokesperson said.