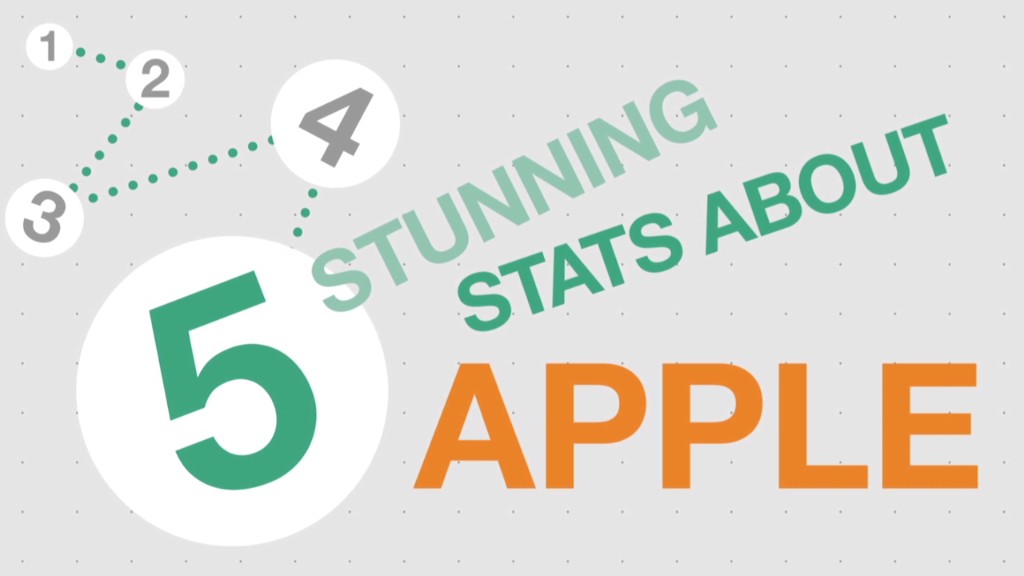 Tech stocks just wrapped up their strongest week since Halloween. Now it's up to Apple to keep the good times rolling.
Apple (AAPL) is headlining a star-studded list of powerful brands that are posting quarterly numbers this week. Now that the daily drumbeat of news in Greece has died down, and China's market is no longer crashing, earnings are front and center for U.S. investors.
Inspiring corporate "report cards" from Google (GOOGL), Netflix (NFLX) and Intel (INTC) helped carry the Nasdaq index 4% higher to fresh all-time highs last week. Nasdaq left its rivals in the dust, doubling the gains of the Dow and S&P 500.
Investors will receive fresh earnings ammo from the likes of Amazon (AMZN), Chipotle (CMG), Coca-Cola (KO) and Under Armour (UA) this week. All told, 131 S&P 500 companies are on deck to report results this week.
But all eyes are on Apple, the world's largest publicly-traded company. Apple's influence is so great that without it, the S&P 500's tech sector would be staring at a 6% annual profit decline. With Apple, this group is on track to eke out a tiny increase in profits.
Related: Why you need to own the Four Horsemen of Tech
Here comes Apple: The iPhone maker is scheduled to hit the earnings stage after Tuesday's closing bell. Analysts think Apple, which has a long history of under-promising and over-delivering, to report earnings of $1.80 a share. That would represent very strong growth, of 40%, from the previous year thanks to continued momentum for the iPhone.
For its fiscal year, which ends in September, the tech titan is anticipated to generate $52.5 billion in profits -- the largest annual profit ever generated by a company's operations.
It's clear investors are playing wait-and-see ahead of Tuesday's results. Apple has moved just 8.8% over the past 100 trading days, the narrowest range in the stock's 32-year history, according to Bespoke Investment Group.
"Past experience suggests you should never short a dull Apple," Bespoke wrote, pointing to stats that show the stock averaged double-digit gains following similarly tight trading action.
Related: How Apple could make a $53 billion profit this year
Earnings really matter: If Apple is anything like the rest of the market, expect Wall Street to respond emphatically to the results. So far this earnings season, investors have rewarded earnings beats and punished misses more than in the past.
Companies that revealed upside second-quarter earnings surprises have enjoyed a 1.9% stock pop during the two days before the release for two days afterwards, FactSet said. That's almost twice as much as in the past. On the other hand, stocks have retreated by 2.5% in the wake of an earnings disappointment.
Those stats suggest that earnings really, really matter -- more than usual. That's not only because the scary headlines from Greece and China have died down. It's because U.S. stocks are pricey by historical standards. Equities are trading at 73% higher than their historical norm, according to BlackRock.
That means the bar has been raised really high for good performance. For stocks to go up, companies need to grow the bottom line because valuations are already stretched as high as they may go.
Related: Find stocks expensive? Bonds are even worse
Will consumers finally spend? One key to higher profits is evidence of consumers opening their wallets. But spending has been turbulent at best, with U.S. retail sales unexpectedly shrinking in June.
Investors will get a glimpse into the mind of American consumers via the latest numbers due out this week from the likes of American Express (AXP), Chipotle (CMG), Coca-Cola (KO), Harley Davidson (HOG), Under Armour (UA), Verizon (VZ) and others.
The Nasdaq's ability to hit more records will also be influenced by Amazon, IBM (IBM) and Microsoft (MSFT), the trio of tech giants scheduled to report results this week. Marissa Mayer will also be in the hot seat as Yahoo (YHOO) reports results on Tuesday.
And don't forget about McDonald's (MCD). The struggling fast-food chain is set to report results on Thursday and investors are hoping for signs the bleeding has stopped.