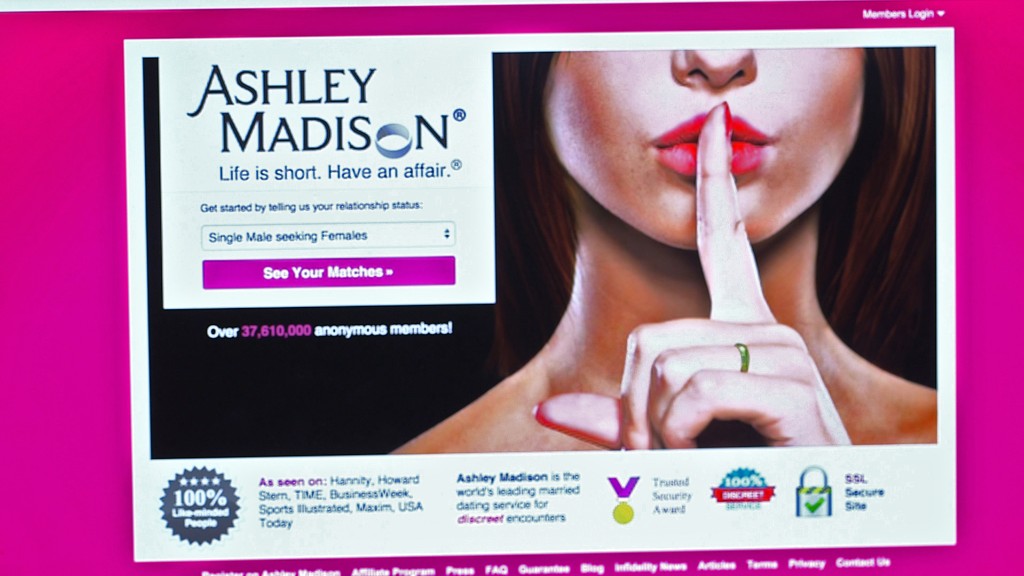 Ashley Madison users have likely been biting their nails all day as they wait to see if their very personal data -- including their sexual preferences, extramarital dalliances and credit card numbers -- will be made public as part of the hack on the dating website that helps married people cheat.
You know who's having a better day? Divorce lawyers.
"I saw the story last night and my partner came in this morning and said, 'Forget about same-sex marriages doubling the practice. This is going to be a balloon,'" said Nancy Chemtob, a partner at the matrimonial and family law firm Chemtob Moss & Forman, referring to the Ashley Madison hack.
If the information ends up visible online, it could trigger a flood of divorces, because not only will spouses have the personal humiliation to work through, they'll also have the very brazen, public humiliation to contend with, said Harold Niman, a family lawyer at Niman Gelgoot and Associates LLP in Toronto.
"Once it becomes public, I would assume that most lawyers could start raising their rates," he said.
Related: Here's the Ashley Madison fine print
According to Raoul Felder, a New York divorce lawyer who's seen many cases with similar websites over the years, getting caught is usually far from people's minds.
"The people who subscribe to these things view it as an alternate universe -- their being married is one thing and what they do on the Internet is another."
Divorce attorneys have been dealing with similar issues long before this hack. Niman said that he thinks every divorce lawyer has clients who found their spouse cheating on Ashley Madison or a similar site.
This has been an ongoing theme for Chemtob, who said she was seeing at least two clients each month come into her New York City firm as a result of the website, which uses the advertising slogan "Life is short. Have an affair."
Chemtob said about two-thirds of those Ashley Madison-related clients are men or women who came to the conclusion that if they felt the need to seek something else out online, there was something wrong with their marriage in the first place. The other third were spouses who caught their husbands or wives visiting the site.
"Sometimes spouses are so demoralized by their spouse that they'll end up posting just to see if they get any responses," she said. "A lot of my clients fall in love with [people on the site] or fall in love with the idea of someone telling them they're tall and handsome when really they're short and fat. You meet someone who becomes your fantasy."
Related: Who is Ashley Madison?
Sometimes, the fantasy turns. Chemtob says she's involved with three Ashley Madison romance cases in which a woman has become pregnant, and the woman is now seeking child support.
One silver lining for clients is that being found out as a cheater doesn't mean they'll be worse off if a marriage ends, since most states offer some form of no-fault divorce. This means that infidelity can't be used against a spouse when determining financials in court.
Lawyers say, though, that if a spouse has been cheated on, they may be able to use that as emotional leverage to gain more in a settlement, if the cheater feels guilty.