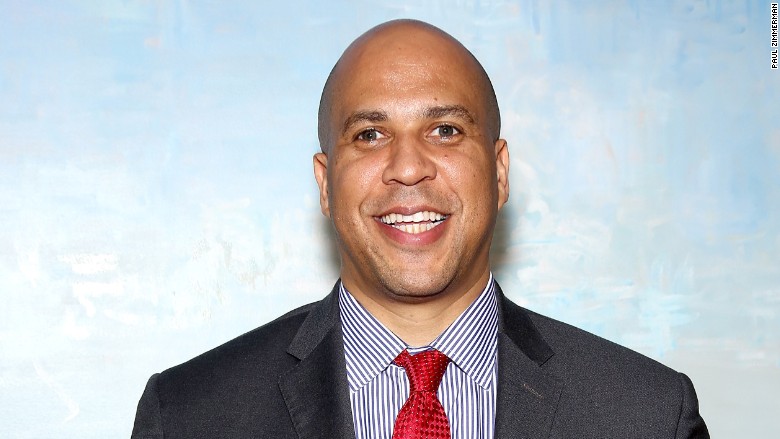 Call it a city relaunch. Newark, N.J., is enlisting entrepreneurs to jump start its economy.
The city is hardly the picture of tech innovation or prosperity. High crime rates make Newark one of the most dangerous large cities in the country, and more than a quarter of its population lives in poverty.
But a new initiative called Newark Venture Partners wants to turn the city into a tech hub.
With financial support from Prudential Financial and Audible.com -- and backing of national and state politicians -- Newark Venture Partners will be a hybrid early-stage venture capital fund and accelerator.
"Technology jobs are really a force of great economic growth," Senator Cory Booker told CNNMoney. "For every tech job that's created, you've got five other professional jobs that are created."
Related: How startups are redesigning cities
It's not exactly trying to compete with its neighbor, New York City, which is less than 20 minutes away by train. Rather, it aims to offer up something unique.
"I don't think the world needs another TechStars," said Tom Wisniewski, who serves as managing director of the fund and accelerator.
Newark Venture Partners will start with a $50 million fund. Wisniewski says the money will go to fund startups in a variety of stages -- from pre-seed investments ($10,000) to seed stage ($250,000) to Series A ($1 million).
They're looking to fund the "Ubers of the world," according to Wisniewski. "It's an overused analogy, but [we're looking for startups] leveraging technology to solve interesting business problems -- or creating a new consumer business."
Select startups will take up residence in Newark Venture Partner's 25,000 square foot space, set to open in October. The space will be rent-free, thanks to Rutgers Business School. There won't be any hard timelines for how long the startups can work out of the space. Wisniewski said they're still working out the accelerator's model but they might work with anywhere from 10 to 50 companies in its first year.
He added that both the fund and the accelerator will look to support a diverse set of founders, including women and minorities.
Related: 5 startups that are reimagining the world
While being a resident of Newark is not a requirement, Booker said he was eager for the city to attract -- and keep -- young people from local institutions like Rutgers and the New Jersey Institute of Technology.
"I want them to realize Newark is a place to come back to after they get their education," he said.
Audible.com, owned by Amazon (AMZN), has been based in Newark since 2007 and employs nearly 800 people. CEO Don Katz said it's important for him to give back to the community; some of the firm's employees will serve as mentors in the accelerator.
The effort has received political support from Booker, as well as from Newark Mayor Ras Baraka, acting Governor of New Jersey Kim Guadagno, former New Jersey Governor Thomas Kean and former Nebraska Governor and U.S. Senator Bob Kerrey.
CNNMoney's Tanzina Vega contributed to this report.