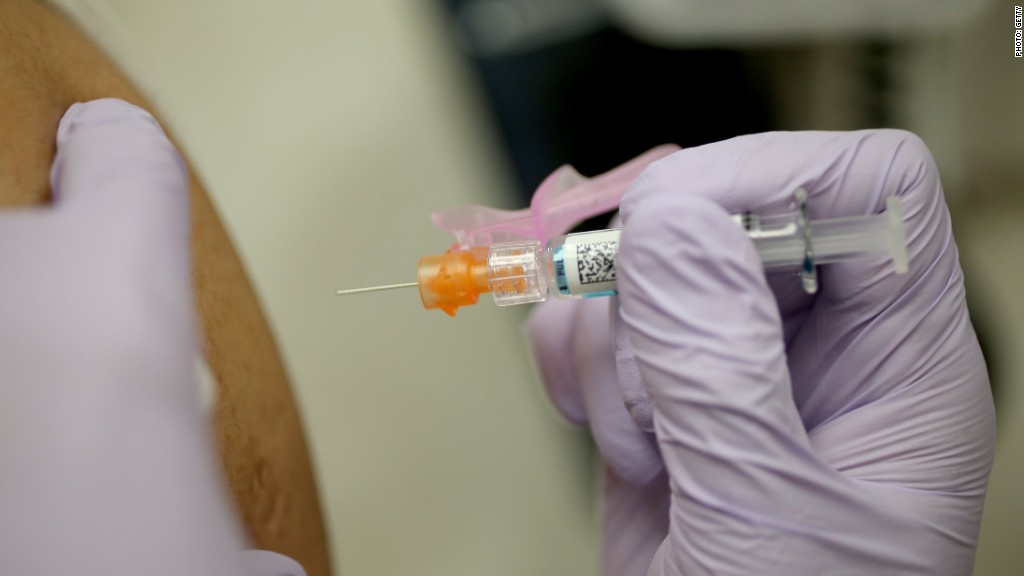 Drug makers are scrambling to figure out a way to manage Alzheimer's, the only leading cause of death that can't be prevented, cured or slowed.
Unless a credible Alzheimer's treatment is developed, the memory-destroying disease could cost the U.S. health care system $1 trillion a year by 2050, according to the Alzheimer's Association.
Drug makers are facing an enormous problem -- and a huge opportunity -- and Eli Lilly (LLY) is helping lead that high stakes race. The pharma giant has made an expensive bet on an experimental drug that could be the first marketed treatment to slow the worsening of Alzheimer's. That would represent a critical medical breakthrough known as "disease modification." New clues on Eli Lilly's big bet, believed to be worth hundreds of millions of dollars, will be released on Wednesday at a key industry conference.
"It would absolutely be a multibillion dollar blockbuster," said Alex Arfaei, an analyst who covers the company at BMO Capital Markets.
Eli Lilly's drug, solanezumab, is still a long shot. However, hopes were raised in March when Biogen's (BIIB) experimental Alzheimer's drug exceeded expectations. An early study showed the Biogen drug reduced the levels of amyloid plaques tied to Alzheimer's and significantly slowed cognitive declines.
The encouraging study caused a short-term burst for Biogen shares. However, Eli Lilly's shares are actually up more over that span, rallying nearly 20%.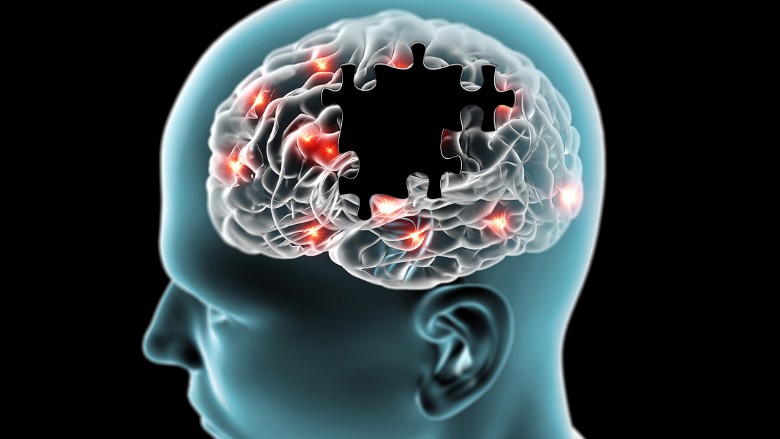 Related: Biogen & 5 other stocks ready to ace earnings season
High risk, high reward: The stock could pop further depending on what the new research shows. The research is linked to a 2012 study that showed Eli Lilly's drug failed to significantly slow the disease's impact among patients with mild to moderate Alzheimer's. Now there is hope that the drug helped patients with just mild Alzheimer's.
The results will be used by investors as a way to handicap the chances that Eli Lilly is successful in getting an Alzheimer's drug approved by regulators. That will be determined by a Phase III trial Eli Lilly is currently conducting. Results aren't expected until late 2016 or early 2017.
It's a high risk, high reward bet by Eli Lilly. Phase III trials are expensive, costing north of $100 million by themselves. Arfaei said he wouldn't be surprised if the overall cost of development for this program is more than $1 billion from beginning to potential approval.
"The drug companies are willing to spend a lot of money on such a speculative, expensive trial because the market opportunity is massive. The numbers are staggering," said Andrew McDonald, CEO of LifeSci Partners, a healthcare investment and advisory boutique that runs the BioShares Biotechnology Products ETF (BBP), or exchange-traded fund.
Related: How tracking devices are keeping Alzheimer's patients safe
Blockbuster sales possible: If the Alzheimer's drug is successful, BMO estimates Eli Lilly could generate risk-adjusted global sales of $7.6 billion by 2024. That would make investors quickly put aside Eli Lilly's struggles to turn the page on older blockbuster drugs whose patents have already expired.
The sales potential is so great because Alzheimer's patients need a very high level of support and care. Many are not functional as they deal with dementia, creating huge costs associated with long-term care facilities.
That's why the Alzheimer's Association estimates a disease-modifying treatment introduced in 2025 could save the U.S. $220 billion within the first five years of launch.
"Pharma companies are looking at Alzheimer's disease because they recognize this will be one of the biggest biopharma markets of our lifetime by virtue of demographics," said Arfaei.
Related: Big winner from Obamacare ruling: Health care stocks
The odds: Arfaei is giving Eli Lilly's drug a 60% chance of success and believes it could meaningfully boost the company's profit margins.
Others are far more skeptical, especially given how complicated of a disease Alzheimer's is.
McDonald puts the chances that either Biogen or Eli Lilly brings an Alzheimer's drug to market at just 15%.
"In terms of drug development, nothing has worked. It's been one failure after the next," he said.