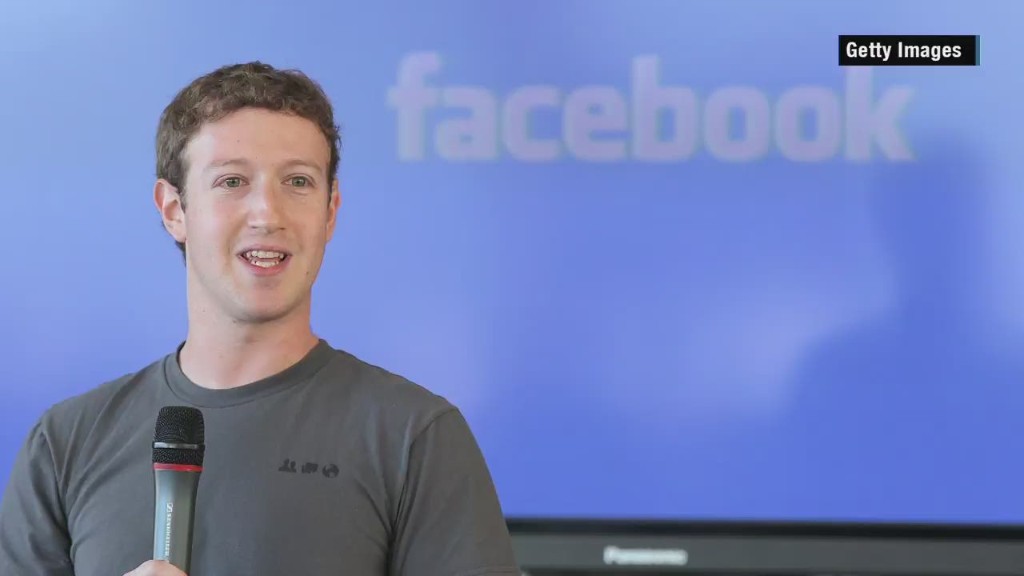 Facebook's stock hit another all-time high Tuesday -- just shy of $100.
The social media giant's shares are up 25% this year ... and more than 160% from their 2012 initial public offering price. Facebook is now worth an astonishing $275 billion.
So there are a lot of happy Facebook investors out there.
But of course, nobody has gotten richer from Facebook (FB) than CEO Mark Zuckerberg. The stock's latest surge has helped make him the ninth wealthiest person in the world, according to Bloomberg.
Related: Facebook now worth more than Walmart
With a net worth of nearly $43 billion, Zuckerberg surpassed Ikea founder and Sweden's richest man Ingvar Kamprad earlier this week.
It's possible he could soon move up to the seventh spot as well.
Zuckerberg now slightly trails Amazon (AMZN) CEO Jeff Bezos and Oracle (ORCL) chairman Larry Ellison, who are both worth about $44 billion.
He's not the only Facebook billionaire either.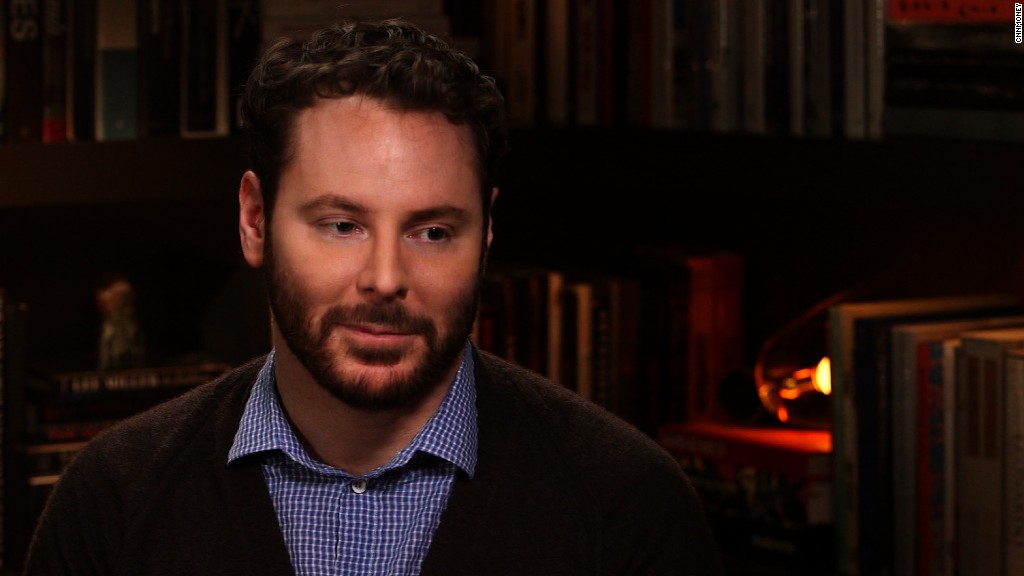 According to Forbes, former Facebookers Dustin Moskovitz and Eduardo Saverin are worth $10.1 billion and $6 billion, respectively. Another ex-Facebook employee, the company's first president Sean Parker, is worth $3.1 billion.
And current Facebook COO Sheryl Sandberg is worth $1.2 billion.
As Facebook continues to expand its platform into messaging, video, and e-commerce, there should be plenty of new ways for the company -- and investors -- to make money.
Facebook will report its second quarter earnings on July 29.
Related: Why you need to own the Four Horsemen of tech
Read: Facebook is testing a way to become a virtual shopping mall