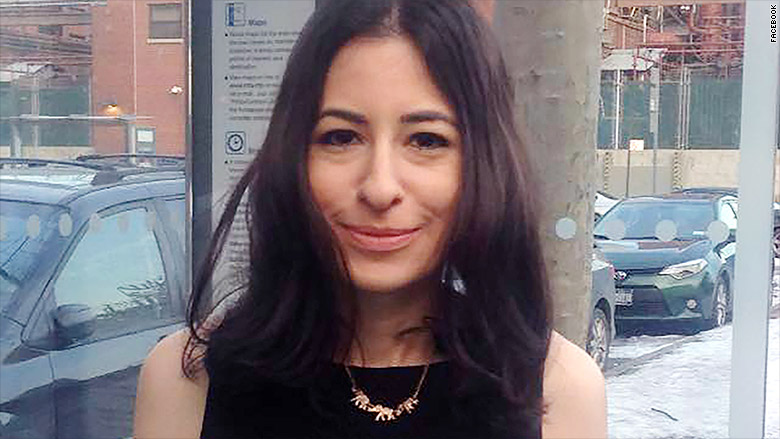 Faigy Mayer loved to code. Her friends say she had a million ideas for how to use technology to help people.
On Monday evening, Mayer committed suicide.
The app developer from Brooklyn jumped from the 20th floor of 230 Fifth, a rooftop bar in Manhattan, at 6:40 p.m., police say.
The death of Mayer, who police say was 29, has sparked conversations in the tech community about the pressure on startup founders and whether this drives them to commit suicide. But this description doesn't quite fit Mayer.
"Her work in technology was a really bright spot in her life," said Jonathan Corbett, a close friend of Mayer's who met her two years ago. "App development stuff has been her passion, really more than any other person I've met."
Friends say that Mayer had been suffering from depression and mental health issues.
Five years ago, Mayer left her Hasidic community in Brooklyn, a transition she continued to grapple with. Months after leaving, Mayer was featured in a National Geographic documentary on Hasidic Judaism.
"It was so challenging emotionally, the whole transition," she said in the film. "My parents were like ... we are not supporting you, we are cutting you off."
In March, Mayer noted that it had been five years since leaving the Hasidic community. She posted on Facebook: "I've sort of lost all my family but I've made many amazing wonderful friends instead ... I hope to blog to share my story. I am learning a language called Python so I can create my own blog. I hope to be an inspiration for others who leave, although given my story, I'm not sure I recommend it for everyone."
Mayer was a member of Footsteps, an organization that provides support for those leaving the ultra-Orthodox community.
Roughly 45% of Footsteps' 1,000 members are between the ages of 18 to 24, according to Lani Santo, executive director at Footsteps. Many, like Mayer, get into math, science or engineering.
Though Hasidic communities do not embrace technology, Santo said many people in them still use smartphones. That's sparked crackdowns in some ultra-Orthodox communities, which have banned women from having them.
Santo said a lot of Footsteps' members are looking for ways to use technology to help with reintegration into society.
Mayer seemed to fit this description. Friends say she was developing an app to do just that.
"She wanted the app to guide people through how to do things that seem easy and mundane like ordering at a restaurant they have never been to before," Mayer's friend Chanie Friedman told CNNMoney.
Friedman said Mayer wanted the app to help others like her "ease their transition and make them feel less foolish interacting in the world at large."
Mayer wrote an article about Hasidic Judaism and the Internet, which she was intending to have published, according to a friend who gave CNNMoney a copy of the piece. Mayer wrote that the lack of Internet in the Hasidic community cuts people off from opportunities as the world becomes increasingly connected.
She wrote: "Thinking analytically when it comes to basic life decisions is something I still struggle with, 5 years after leaving."