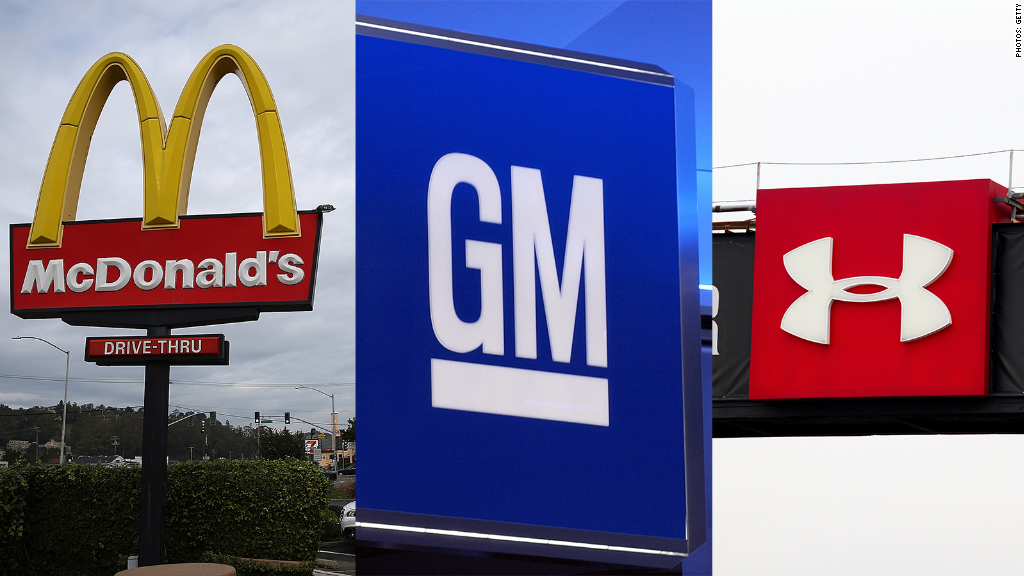 Americans are falling back in love with SUVs, and that's excellent news for General Motors.
Now that oil and gas prices are cheap again, GM (GM) is capitalizing on stronger demand for SUVs and crossover vehicles. That's critical because those gas-guzzling vehicles are more profitable for GM.
The shifting consumer trends helped drive GM's profits sharply higher. The auto maker on Thursday said it earned $1.1 billion profits last quarter, quadrupling its haul from the year before.
Related: Ferrari IPO gets the green light
GM posted adjusted profits of $1.29 per share, blowing past Wall Street's forecast of $1.08. That's why GM shares soared 7% on Thursday morning.
GM said its results were boosted by a "positive mix" of sales in the U.S. That's code for stronger demand for high margin vehicles, especially full-size SUVs and pickups.
Just look at how GM's U.S. market share for trucks ticked up by nearly one percentage point to 24.4% last quarter. Crossovers, which are also profitable, also increased in market share.
On the other hand, GM's U.S. market share for cars dipped to 13.1% from 14.9% the year before. To lure customers to their cars, auto makers often have to resort to heavy discounts that eat into profits.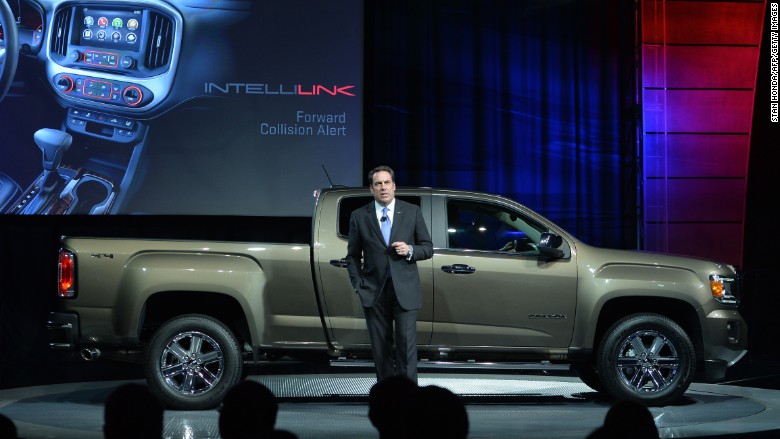 Related: $2 gas will be back after Iran nuclear deal
GM relieved investors by reporting encouraging results in China, which is grappling with a significant slowdown in growth. GM CEO Mary Barra acknowledged "challenging conditions" in China, but the auto maker still generated $500 million of profits there last quarter. Market share ticked up as well during the first half of 2015.
Overall, the backdrop for the auto industry looks positive. Not only are gas prices down, but consumer confidence is on the rise as the jobs market continues to recover. While overall consumer spending remains shaky, Americans do seem willing to replace their aging cars and truck. The average vehicle age stands at a lofty 11.4 years, according to S&P Capital IQ.
All of this explains why Barra sounds upbeat about the future. The first female auto chief said GM remains on target to improve earnings and margins this year and believes the results in the second half of the year could be even better than the first.