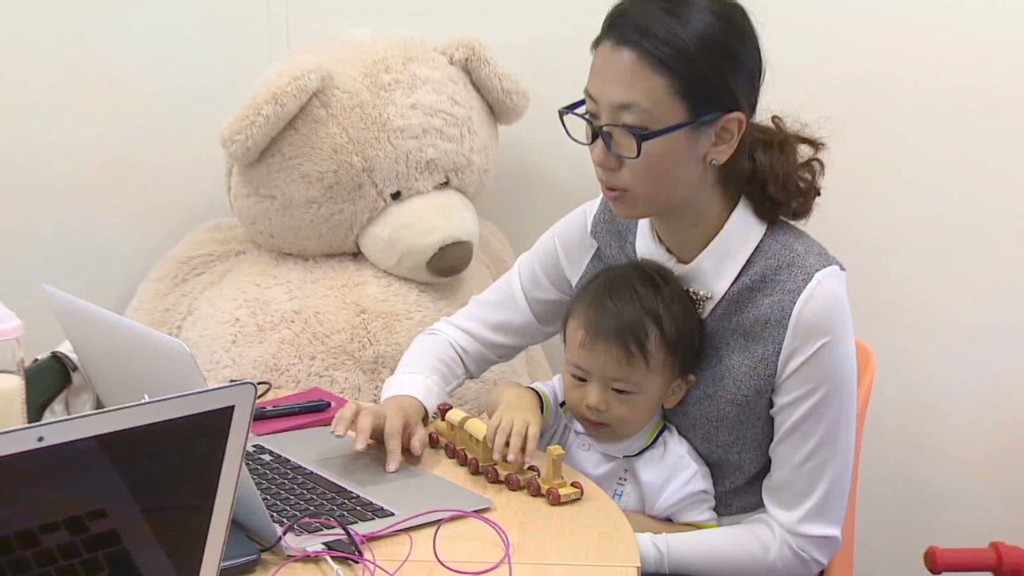 Japan's debt will be three times the size of its economy by 2030 unless the government acts now to control spending, the International Monetary Fund has warned.
Japan's debt is already at about 245% of its annual gross domestic product -- or more than 1 quadrillion yen ($11 trillion).
"Japan's public debt is unsustainable under current policies," the IMF said in a report issued Thursday. "A credible medium-term fiscal consolidation plan is needed ... [it] should aim to put debt on a downward path."
The IMF has repeatedly urged Japan to control its gigantic debt. The country is still recovering from a decades-long deflationary period, during which Tokyo borrowed ambitiously to fund programs aimed at boosting growth.
Going forward, the IMF says the world's third-largest economy needs to strike a balance between growth and debt reduction.
For example, the second phase of a consumption tax hike is slated to go into effect in April 2017. That means more money in government coffers, but at the risk of slower growth. The IMF has recommended Japan start working now to find ways to offset that drag on the economy.
Shinzo Abe to Japan, Inc.: Raise wages or else!
Japan also needs to continue prioritizing structural reforms. The country has made some major changes as part of "Abenomics," the economics plan championed by Prime Minister Shinzo Abe, but more can be done.
A concrete plan would "provide confidence to the private sector about what's the future path of fiscal policy and, therefore, both for consumption and investment that is a positive," said Kalpana Kochhar, IMF's deputy director of the Asia-Pacific Department.