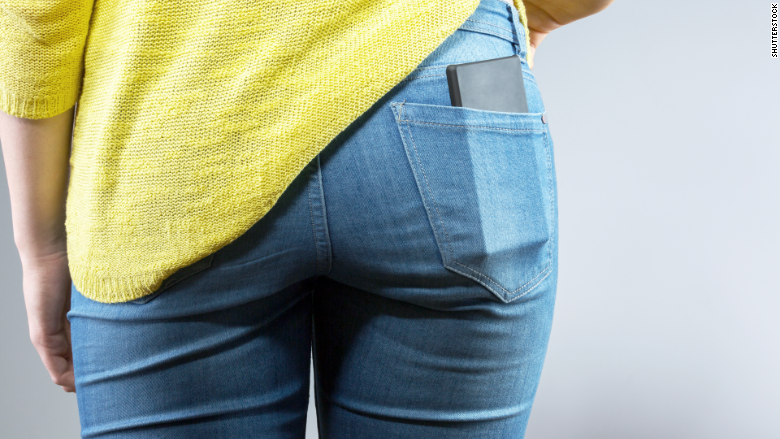 Your butt-call might have been inadvertent, but that doesn't mean you can expect privacy when someone listens on the other end.
A Cincinnati federal appeals court has ruled in favor of a woman who took advantage of an accidental phone call to listen in on conversations between two of her bosses for 91 minutes. Carol Spaw listened to the entire call, taking written notes and even recording the last few minutes of audio with a nearby iPhone.
Accidentally dialing a number from a phone in a pocket, or a butt-dial, is preventable, the court said. So caller James Huff had no expectation of privacy. Huff admitted knowing there was a risk of pocket dialing, and said he had made similar calls in the past.
The fateful call happened in 2013 when Huff and Larry Savage, two members of the Kenton County, Kentucky, Airport Board, were on a trip in Italy. Huff called Spaw, an assistant in Kentucky, to make a dinner reservation for him. He didn't get through, and put the phone away. Then, without knowing it, Huff pocket-dialed Spaw again.
(The phone was in Huff's breast pocket when it accidentally re-dialed Spaw, so technically there were no butts involved in this call.)
Spaw answered and shouted out a few "hello"s before realizing the two men were discussing possibly replacing Spaw's direct boss, CEO Candace McGraw. Spaw said she suspected possible discrimination and that's why she took notes.
Later in the call, Huff spoke to his wife. Spaw brought in a co-worker and the two listened to the call on speaker phone. Spaw later typed up her notes and shared them and the audio recording with other airport board members.
When James Huff and his wife found out, they filed a complaint against Spaw, accusing her of intercepting their communications and sharing them, violating the 1968 Wiretap Act.
"Exposure need not be deliberate and instead can be the inadvertent product of neglect," Judge Danny Boggs says in the ruling, comparing a pocket-dial to a homeowner leaving their drapes open and still expecting passersby not to look inside.
In the decision, Boggs helpfully pointed out some of the ways to can prevent accidental calls, including locking a phone and using a passcode, or using a third party app like Smart Pocket Guard.
While the court doesn't go into what happened at the corporation, a local newspaper reported that Huff and Savage resigned from their positions on the Kenton County Airport Board after revelations that airport board members had spent nearly $250,000 on lavish food and travel over the previous three years.
Candice McGraw still has her position as CEO.