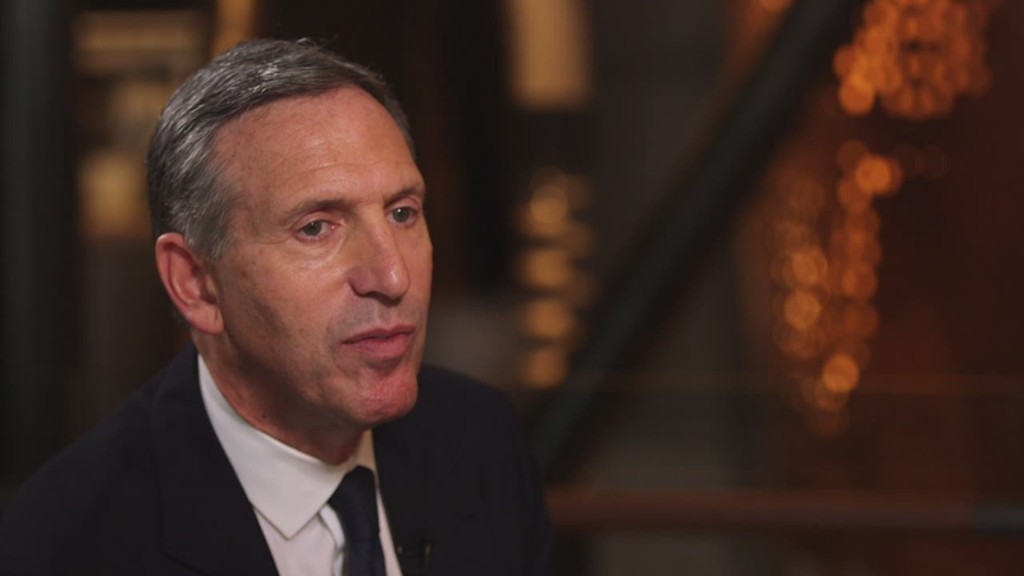 Starbucks just reported a big jump in profits. Its stock is at an all-time high. And it's doing that well in spite of minimum wage hikes across the country.
The coffee giant said on Thursday that store operating expenses rose more than 18% from a year ago.
One of the main reasons for this increase was what Starbucks (SBUX) called "investments in our store partners (employees)."
In other words, Starbucks had to pay its workers more.
This is the new reality for many restaurants and retailers. Starbucks' home town of Seattle has passed a bill that will raise the minimum wage to $15 minimum an hour.
Related: New York looks to boost the minimum wage for fast food workers to $15 an hour
Los Angeles and San Francisco have done the same. New York is considering a $15 minimum wage for fast food workers.
Nigel Travis, the CEO of Dunkin' Brands (DNKN), told CNN's Poppy Harlow on Thursday that a $15 minimum wage would be "outrageous." He argues that $12 makes more sense.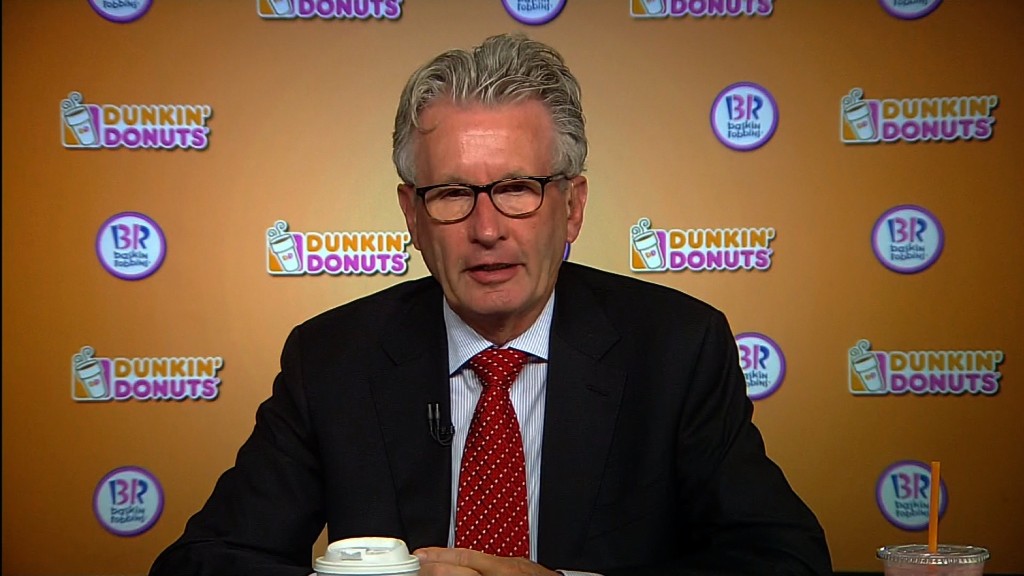 Starbucks CEO Howard Schultz has also come out against a $15 minimum wage. He's warned several times in the past year about unintended consequences of such a dramatic hike.
But so far, companies like Starbucks and Dunkin have been able to absorb the higher wages fairly well.
Dunkin, which reported its latest results Thursday morning, was able to eke out a 2% increase in earnings per share even though operating expenses rose 13%.
It's true that a higher minimum wage could make it more difficult for small businesses to remain competitive.
And big corporations have to worry about that because their franchisees are essentially small business operators.
McDonald's (MCD) CEO Steve Easterbrook said during its earnings conference call on Thursday that the prospect of minimum wage hikes is a big issue for its franchisees.
"Understandably, they're concerned," he said.
Related: McDonald's sales continue to plunge
But there are ways to preserve profits even as costs go up. Starbucks, for example, recently announced it would raise the prices of some of its beverages.
Travis also said during Dunkin's conference call that its Dunkin' Donuts and Baskin-Robbins franchisees will probably boost prices in response to wage hikes.
He added that franchisees can get a lot of help from the big corporations that they work with as well. He noted that the Dunkin parent company is helping cut processing costs for debit and credit cards, for example.
Companies that are already dong well -- like Starbucks and Dunkin -- should continue to do just fine. They can afford to pay higher wages and still remain profitable enough to keep Wall Street satisfied.
Just look at another restaurant success story.
Chipotle (CMG) reported a 27% jump in second quarter earnings earlier this week -- even though labor costs rose 18.5%.
So wage hikes don't have to be a death knell for fast food profits.