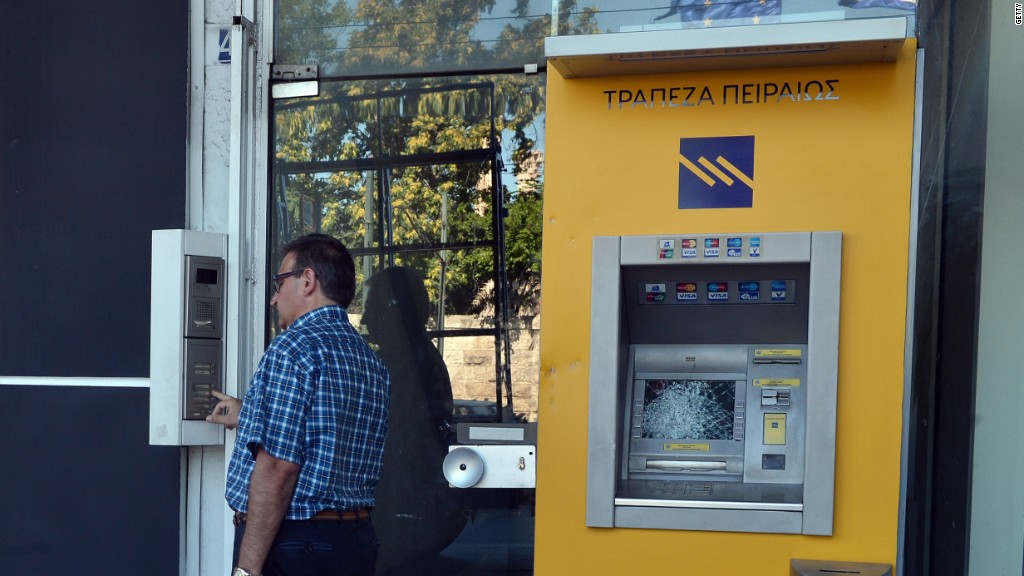 Formal talks on Greece's 86 billion euro bailout have been delayed due to "logistical" and security issues, despite a tight deadline to get the deal done.
The Greek government had said the talks would begin Friday, with Greece and its creditors ready to hammer out the finer details of a third bailout package in Athens.
A full agreement must be reached in time for Greece to get the cash to make another big debt payment to the European Central Bank on August 20.
People close to the matter said talks are now expected to begin in the next few days.
"The last preparations are being made at the moment and this includes logistical issues, such as finding a location for the talks," said an official at the European Commission.
Greece's lenders -- including Germany and the International Monetary Fund -- are wildly unpopular among everyday Greeks, so security is of primary importance.
The creditors demanded Greece raise taxes and cut spending to receive over 230 billion euros ($251 billion) in bailout money since 2010. Now they're demanding more cuts and taxes ahead of a third bailout, which has angered many Greeks.
Athens has experienced protests and unrest as the economy has suffered a sharp contraction over the last five years. Early this month, one demonstration turned violent as protesters threw Molotov cocktails and police responded with tear gas.
Any delay in the talks could be problematic, as history has shown that discussions can drag on.
Besides, once a final bailout agreement is reached, various parliaments across the eurozone will have to rubber stamp the deal too. And that all has to be complete by August 20 so Greece has the money make its next big 3.2 billion euro debt payment.