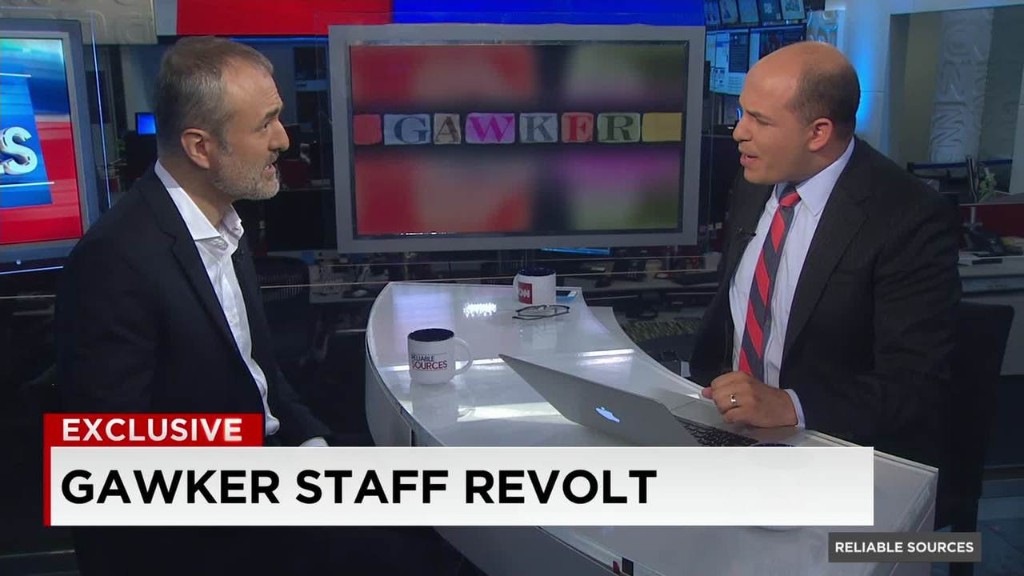 At least three editorial staffers at Gawker Media are leaving as the company appears to be undergoing dramatic changes
William Arkin, who founded the company's national security-focused site, "Phase Zero," announced Monday that he will be departing Gawker Media. In a post on the site, Arkin called himself a "casualty" of the internal turmoil that began earlier this month over the removal of a controversial story.
Arkin said that Gawker was a "miserable place."
Hours later, Leah Finnegan said that she will be stepping down as features editor of Gawker.com, the company's flagship gossip site. Finnegan, who reportedly clashed with founder and chief executive Nick Denton after the story was pulled, told CNNMoney that she is leaving voluntarily.
Sultana Khan, who reportedly worked on Arkin's "Phase Zero" blog, also took the buy-out, tweeting that she was "bummed to be leaving @Gawker like this."
Related: Gawker's Nick Denton promises 'second act' for gossip site
Those departures come after Denton offered buyouts to staff members who "don't like the future direction of the company." And the moves come nearly three weeks after the company's internal dysfunction first surfaced.
The discord inside the Gawker newsroom began after company executives removed a story about a married male media executive's alleged sexual solicitation of a gay escort.
Editorial staff members strongly objected to the story's removal, which Denton said was unprecedented. Gawker Media executive editor Tommy Craggs and Gawker.com editor-in-chief Max Read each resigned in protest of the decision to remove the story.
Related: Gawker loses two top editors over deleted article
Denton said the decision was motivated by a desire to take Gawker Media -- which has earned a reputation for stories like the one it removed -- into a kinder and gentler era.
"The company is no longer the fly-by-night blog shop that it was," Denton said in an interview that aired Sunday on CNN's "Reliable Sources."
When reached by Gchat on Monday, Denton declined to say if there were any additional buyouts coming.
"I'm staying at a distance from this," he told CNNMoney.
Gawker Media president Heather Dietrick said she didn't know if more staff members were heading out the door.
"I think many people are still deciding," Dietrick told CNNMoney.