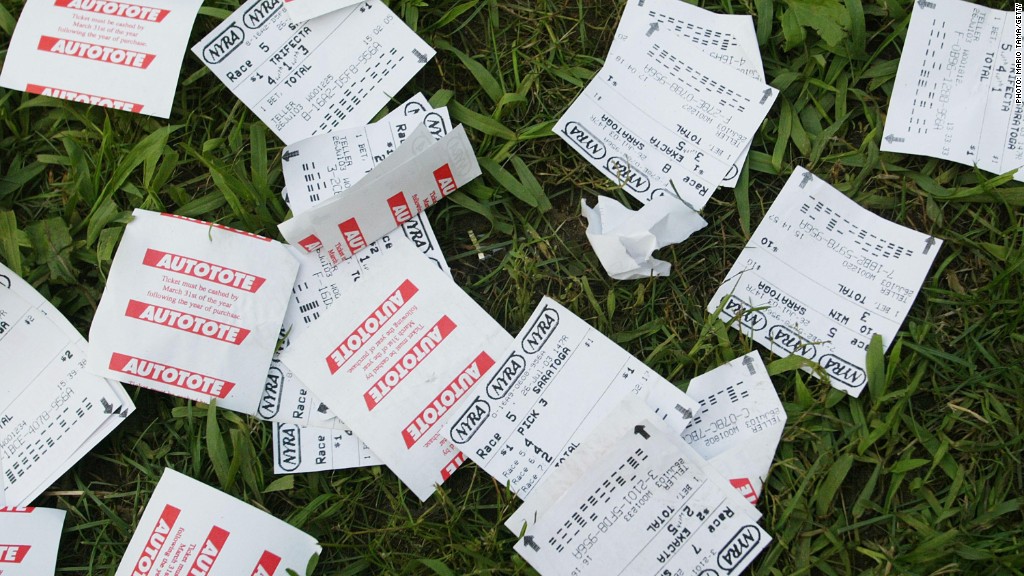 Talk about long odds -- A 50 cent bet netted a New Jersey gambler nearly half a million bucks on Saturday in Saratoga.
The gambler, who has not been named, placed the tiny Pick Five bet online for the Saratoga race in which the bettor must pick the winning horse in each of five different races during the day. After all the horses came first, the gambler won $471,124.50, according to the New York Racing Association. The horse-player was the only person who won the "Pick Five" that day and therefore collected the entire payout.
The winning horses were Saratoga Mischief, Realm, English Minister, Site Read, and Hey Bro.
While that particular winning ticket cost 50 cents, the gambler actually bet a total of $675 on other combinations of the races.
The jackpot was the biggest Pick Five payout since last summer at the Saratoga Race Course, when another better won $595,502, according to the racing association.
Related video: Stud fees are the biggest win for American Pharoah