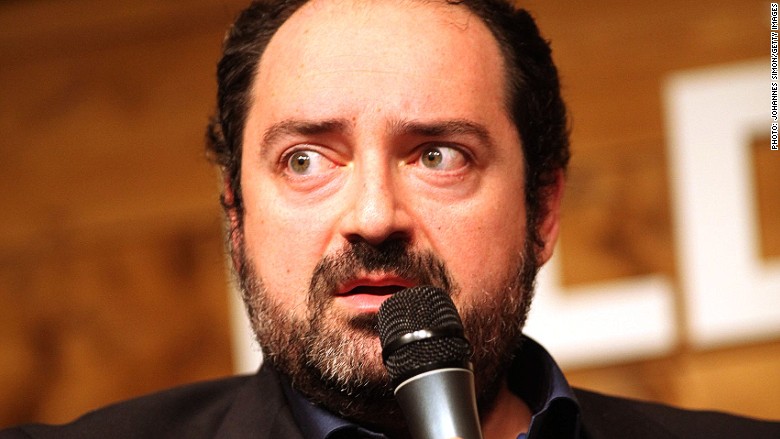 This is what profit sharing should look like.
The CEO and co-founder of Turkish food delivery company Yemeksepeti has paid out $27 million to 114 employees after selling the firm for $589 million.
Nevzat Aydin said his employees deserved to benefit from the company's sale to Germany's Delivery Hero.
"Yemeksepeti's success story did not happen overnight and many people participated in this journey with their hard work and talent," he told CNNMoney.
The startup was launched 15 years ago by Aydin and three colleagues. It now has 370 employees, delivering over three million meals every month.
The bonuses are worth $237,000 on average. They were paid from the proceeds of the sale of the company.
How much each employee received was based on their performance, how long they had worked for the firm, and their "future potential in the company," Aydin said. Only employees who had been with the company for two years were eligible.
Aydin's employees are paid between $1,000 and $2,000 a month. That means the average payout is worth roughly 150 times their monthly wage, and tops the average Wall Street bonus for 2014 by $65,000.
Nedim Nahmias is one of the employees who received a bonus. He started as a call center operator 10 years ago, before working his way up to become chief operating officer.
He knew his boss had plans for the payout, but had no idea of the amount.
"The conversation became very emotional for both of us," he said. "This bonus package is life changing to many of us."
Nahmias, who got engaged recently, would not say how much he was paid. "Let's just say the money I received will cover many potential expenses of a soon to be married couple," he said.
Yemeksepeti is one of the most successful tech brands in Turkey. It also operates in the United Arab Emirates, Saudi Arabia, Lebanon, Oman, Qatar and Jordan.
Delivery Hero said the bonus plan had been decided before the acquisition, but said it approved of the idea.
"The success of companies like Delivery Hero and Yemeksepeti is based on amazing company cultures where tremendous people always walk the extra mile," spokesman Bodo von Braunmuehl said.
"We have in the past, and will in the future, continue to also share some of the success with those," he said.
Aydin, who first revealed the bonus in an interview with Turkish newspaper Hurriet, has been promoted as part of the takeover. He remains CEO of Yemeksepeti, but will also join the executive board of Delivery Hero.
He remains convinced his team should benefit from any future successes of the firm.
"I believe in team work and I believe success is much more enjoyable and glorious when shared with the rest of the team," he said.