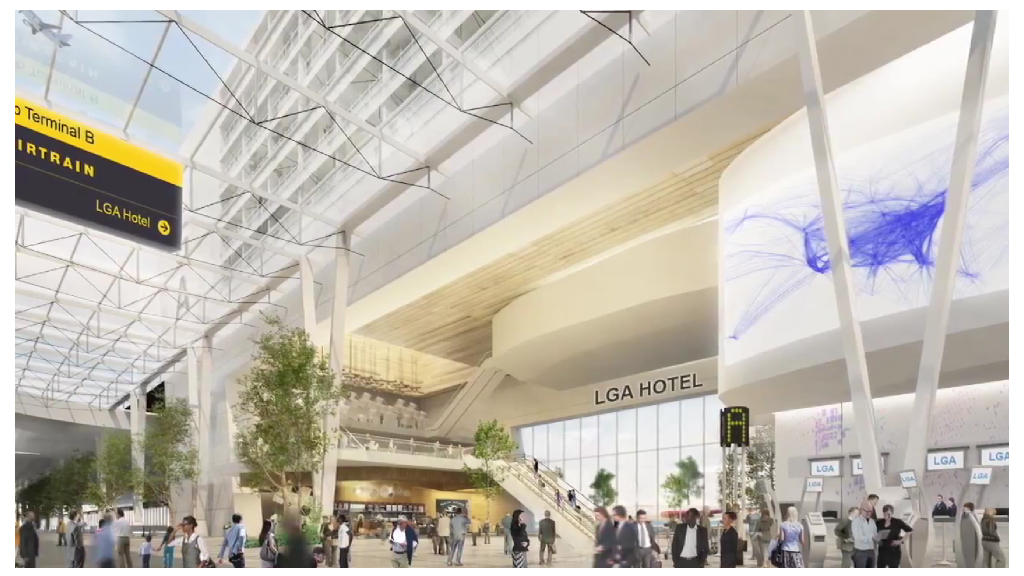 Vice President Biden famously said LaGuardia Airport reminds him of being in a "third-world country." Flyers couldn't agree more.
Here's a look at one of the most disliked airports in America:
1. Losing sleep
Want to catch a few winks between flights? Don't bet on it. LaGuardia ranked as among the worst airports in the world for sleeping, according to "The Guide to Sleeping in Airports."
"While a departure from here is manageable, a delay here becomes the definition of mind numbing. Sleeping here is even less appealing, given that businesses shut down and the chairs all seem to have armrests and no cushion," the website says.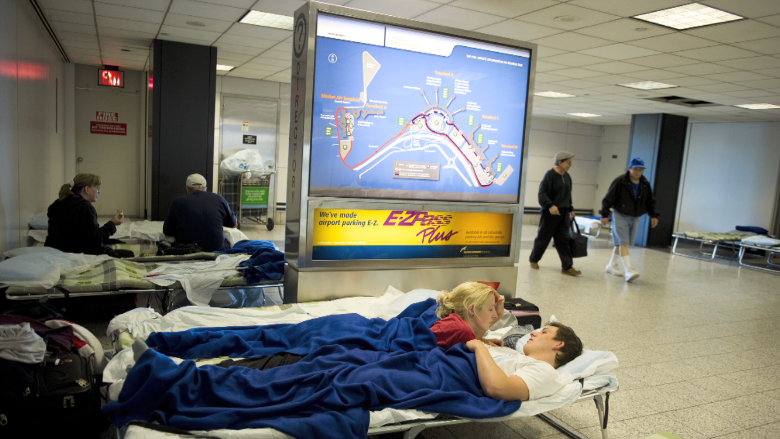 2. Late again
Only 65% of the flights arrived on time. It is the worst in the country for on-time performance, the Global Gateway Alliance (GGA) found in a a report earlier this year. A higher percentage of flights to and from the airport were disrupted than at any other airport in the U.S.
3. Try getting there
LaGuardia ranked 12th out of 13th for mass transit access. GGA put it near the bottom on the basis of high cost and low access to public transport.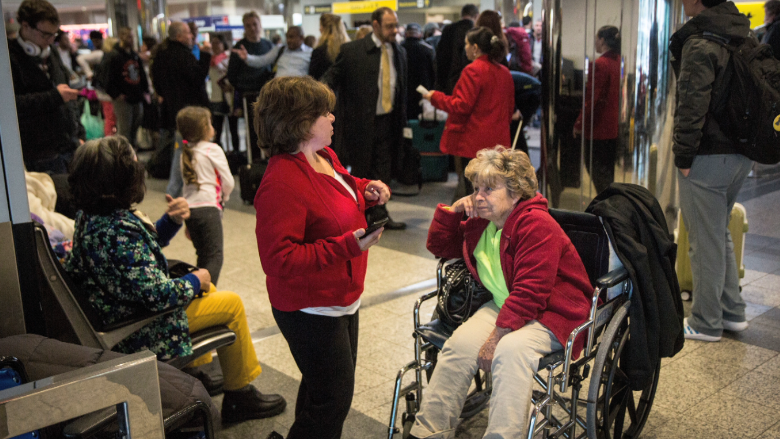 4. Sorry mom, can't Skype
Good luck getting on the web. LaGuardia ranks 38th on a list of the 50 busiest U.S. airports for cell phone data usage tested by RootMetrics.
Related: Best and worst airports for cell phone data speeds
5. It's ancient
You can't escape the past. Some of the infrastructure dates back to LGA's original 1939 Work Projects Administration construction. New York Gov. Cuomo's office says that the last major investment was in the 1990s.
6. What's an amenity?
When it comes to amenities, LaGuardia is severely lacking. In a report released by the GGA, it ranked at the bottom of the 20 busiest U.S. airports in 2013. The report said it failed to provide any of the four passenger-friendly amenities they were checking for, including play areas, free wi-fi, good mass transit, and waiting areas for cars dropping off and picking up.
7. Trashed in the Twitter-verse
Mashable compared the 20 airports with the highest Twitter traffic and ranked them from best to worst. LaGuardia came in at a lowly 18th, garnering more negative attention than positive.
8. Stop overloading!
The Central Terminal Building, Terminal B, was supposed to hold 8 million passengers when it was designed in 1964. It served 13.5 million passengers in 2014.
9. Can't get any worse
LaGuardia topped Conde Nast Traveler reader's choice awards 2014 list -- in a bad way. The magazine labeled it "America's worst."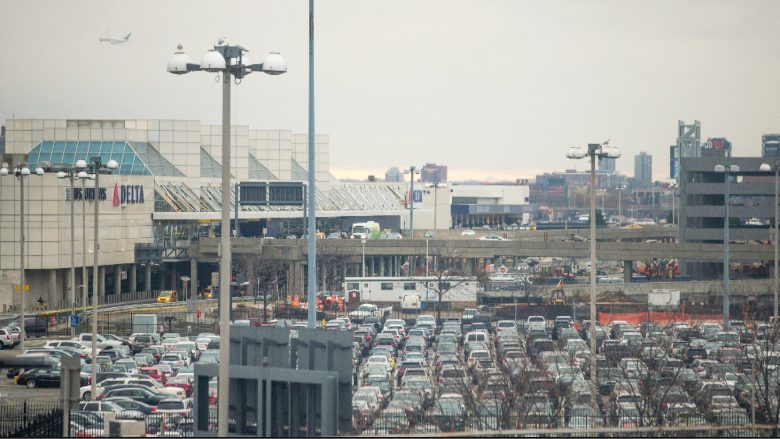 Help is on the way: Cuomo announced that LaGuardia was finally going to get the refurbishment it needed. The $4 billion overhaul will be underway for almost 5 years, starting in 2016. The majority of this first half of the project is expected to open to passengers in 2019, with full completion scheduled for 18 months later.