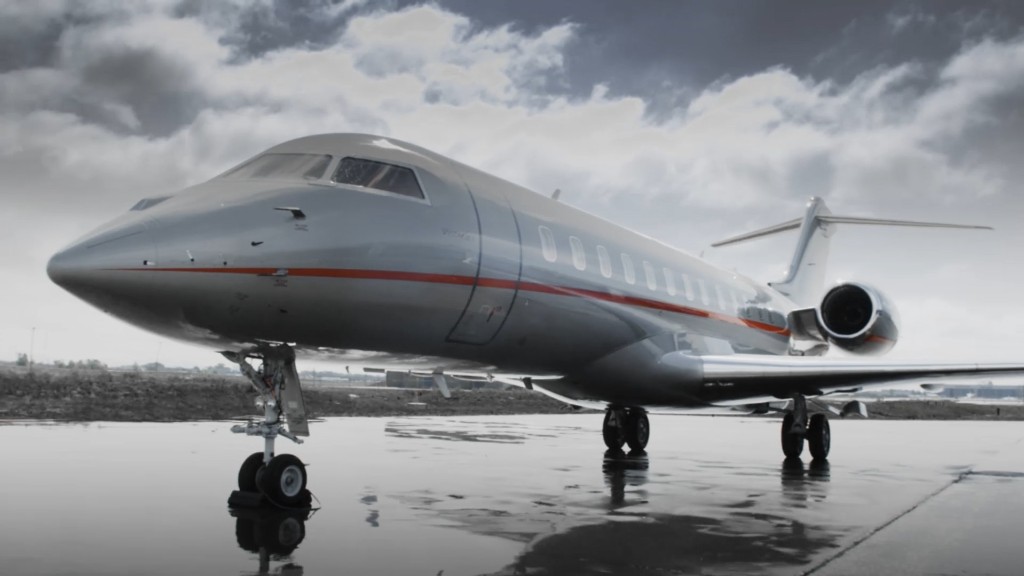 Getting bumped up to first class is good. But upgrading to a private jet is even better.
Delta Private Jets, a subsidiary of the airline, will soon offer some travelers the chance to upgrade their commercial ticket to fly on a private jet that would otherwise be traveling empty.
Private jets often travel empty when they have to drop passengers in one city and then pick up the next paying customer in another city.
"Say we had 50 flights today, those flights would generate 30 to 31 empty legs throughout the country," said David Sneed, chief operating officer at Delta Private Jets. "We don't make any money on those legs."
Until now.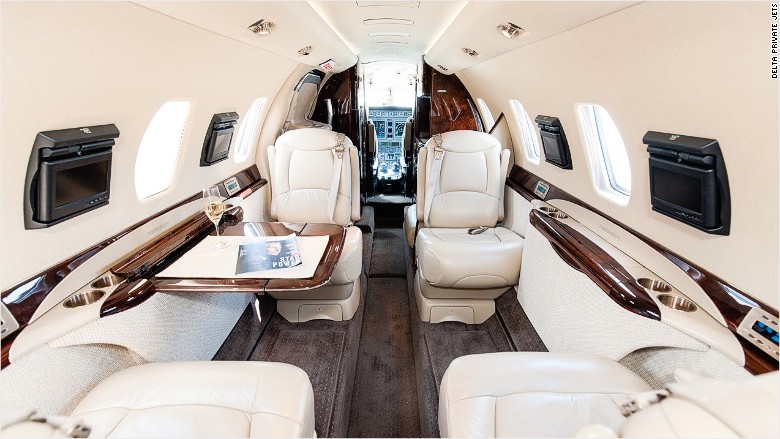 Elite-status passengers headed to the same city as an empty private jet can now upgrade. But it will cost them: around $300-$800. And as demand increases, Sneed said so could prices.
Still that's a pretty good deal. At Delta Private Jets, the hourly rate for a midsize jet can start at $6,700.
Related: This jet isn't for the 1%. It's for the 0.001%
Here's how it could work: You're scheduled to fly from Atlanta to New York City at the same time an empty private jet is also headed to the Big Apple. You'll get an e-mail at least 24 hours ahead of travel time offering an upgrade for a fee. You have until 6:00 the evening before the departure to accept. Once a flier accepts the upgrade, anyone holding a ticket that was bought by the same person can also be upgraded. So if you are flying solo, you'll be enjoying your own private jet.
The upgrade includes transportation from the terminal to the private aviation area at the airport and on-board catering.
Flying private also means skipping airport security lines.
Only already-ticketed Delta (DAL) fliers are eligible to upgrade, and there's a hierarchy. Fliers with Delta Private Jet Cards, which start at $100,000, get priority. The hierarchy then moves down the four tiers of Delta's Medallion program for frequent fliers.
To achieve Silver, the lowest level Medallion status, travelers must fly 25,000 miles or take 30 flight legs this year, and also spend $3,000 at Delta. "My sense is we won't see a lot of Silver Medallions get the opportunity to upgrade," said Sneed.
The program hasn't launched yet, but Sneed said it could go live as early as this week.
It's a win-win for Delta: It will expose more people to the luxury of flying private while offsetting the cost of the empty legs, and the airliner can resell the now-upgraded passenger's commercial ticket.
Delta Private Jets has 66 aircrafts in its fleet in various sizes and ranges, and will fly in and out of 52 cities under this new program, but there are plans to expand, said Sneed.