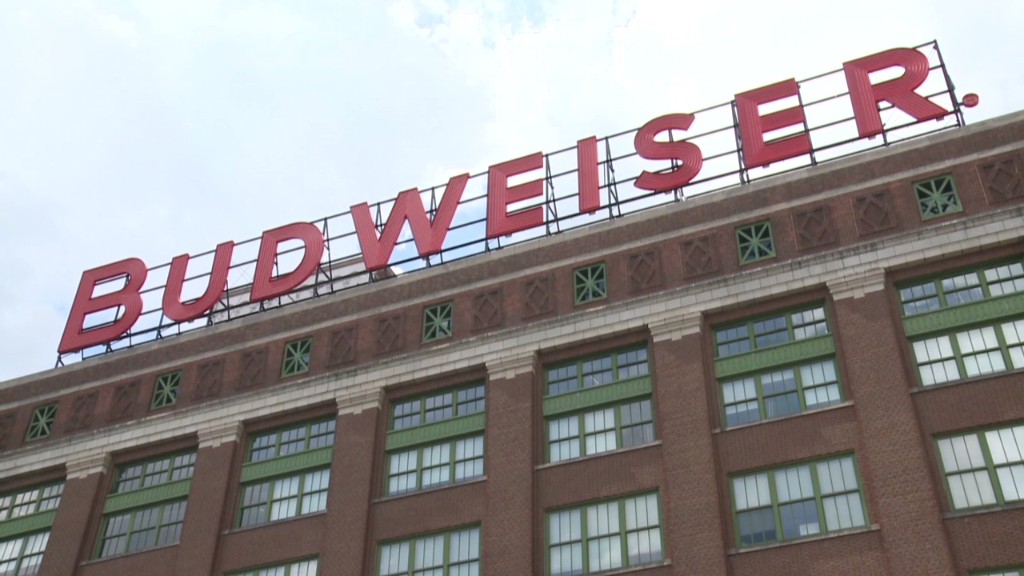 The King of Beers has lost some jewels from his crown.
Anheuser-Busch InBev, the owner of Budweiser and Bud Light, said Thursday that sales of its two top beers have continued to fall "in the low single digits" in the United States in the second quarter -- despite a ton of marketing for both brands.
Sales of Bud and Bud Light have been waning for years, putting the brewer in a tough spot. Wall Street isn't pleased either. Shares of AB InBev (BUD) fell 5% Thursday.
Company executives told analysts that they are stepping up efforts to increase the sagging popularity of these two brands.
"We can and must do better with Bud Light," said AB InBev CEO Carlos Alves de Brito.
Related: Bud Light's #UpForWhatever slogan causes social media uproar
New marketing campaigns are helping to slow down some of the sales declines. But Brito conceded that the company has "a long way to go to stabilize Budweiser market share in the U.S."
Beer drinkers are flocking to trendy craft brews. According to figures from the Brewers Association, a trade group for small independent beer makers, sales of craft beers rose 16% in the first quarter of 2015 from a year ago.
AB InBev isn't ignoring the threat. The company has actually been on a microbrew shopping spree in the past few years.
It bought Chicago brewery Goose Island in 2011 and has followed that up with three more craft deals: Blue Point and 10 Barrel last year and Elysian earlier this year.
Related: A pint of hypocrisy. Bud makes fun of craft beer
Many experts think the company will continue to look for microbrewers to buy.
AB InBev also has a 32% stake in Craft Brew Alliance (BREW), a publicly traded company that owns the Redhook Ale, Widmer Brothers and Kona beer makers.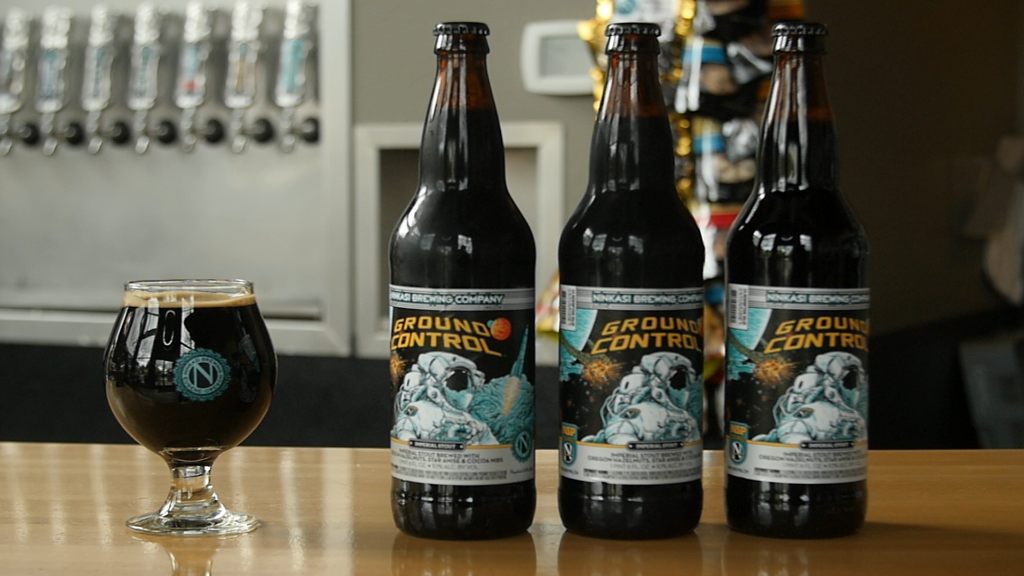 But at the same time, AB InBev continues to target a more mainstream audience in its advertising.
The company mocked craft brewers in a Super Bowl ad for Budweiser this year, proudly declaring that it was a "macro beer" and saying that Budweiser is "not brewed to be fussed over."
Expect more ads like it. Brito said that Budweiser's "Brewed the Hard Way" campaign "has struck a chord with many beer drinkers" and that Budweiser will continue to focus on the brand's "heritage and quality."
Budweiser is still made in a dozen breweries the company has in the United States. The American headquarters for Anhueser-Busch remain in St. Louis even though the company is now officially based in Brussels following its 2008 merger with InBev.
So can AB InBev get back on track in the United States with a strategy that simultaneously ridicules and embraces craft beer? It may be tricky.
Related: Deceived Beck's beer drinkers can guzzle $50 refund
But it's not all bad news for the company. Overall sales were up in the quarter despite the struggles in the U.S., problems in Europe and tough comparisons in Brazil following last year's World Cup tournament.
AB InBev also makes Stella Artois, Beck's, Modelo Especial and Hoegaarden. The company is doing extremely well in Mexico and other parts of Latin America.
Shares of AB InBev are still up 6% this year despite Thursday's pullback. That's slightly behind rival Heineken (HEINY) but better than Molson Coors (TAP), SABMiller (SBMRF), Guinness maker Diageo (DEO) and Sam Adams maker Boston Beer (SAM).
So don't count out the Clydesdales just yet.