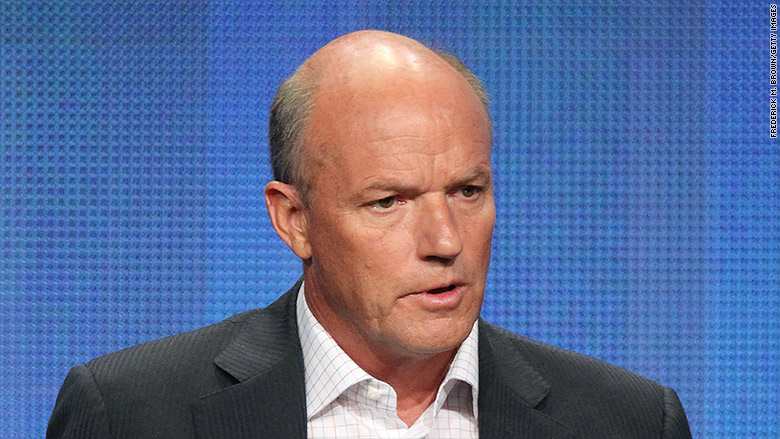 MSNBC began clearing the decks for news coverage Thursday, jettisoning three afternoon shows and announcing that Chuck Todd will host an hour-long political show each afternoon.
"Change can be hard," MSNBC President Phil Griffin wrote in an email to the staff. "There's no doubt it's been a difficult time, but we have exciting opportunities ahead."
Andrew Lack took over as chairman of NBC News in April and has made it clear that MSNBC would revert to covering breaking news as part of a strategy to bolster the cable channel's anemic ratings.
Three shows -- "The Cycle," "Now with Alex Wagner" and "The Ed Show" -- will all appear for the last time on Friday.
Wagner will stay with MSNBC for political coverage, but Ed Schultz will leave the network. Also departing will be members of "The Cycle," Krystal Ball, Abby Huntsman and Toure, Griffin said in his memo.
"Beginning in a few weeks, Chuck Todd will bring his unmatched brand of political insight and analysis back to MSNBC with a daily one-hour program," Griffin said. It will air at 5 p.m.
By September MSNBC will be covering breaking news from 9 a.m. to 5 p.m., according to the memo.
NBC's former anchor Brian Williams will also be ending his suspension in August and will be joining MSNBC. Williams lost his "Nightly News" chair after it was determined that he had exaggerated stories. The most notorious of those stories was his claim of being in a helicopter that was shot down in Iraq. He was in a different helicopter that was not shot at.
Related: Lester Holt on a roll as NBC News wins three in a row
Related: Brian Williams: My ego caused me to make things up