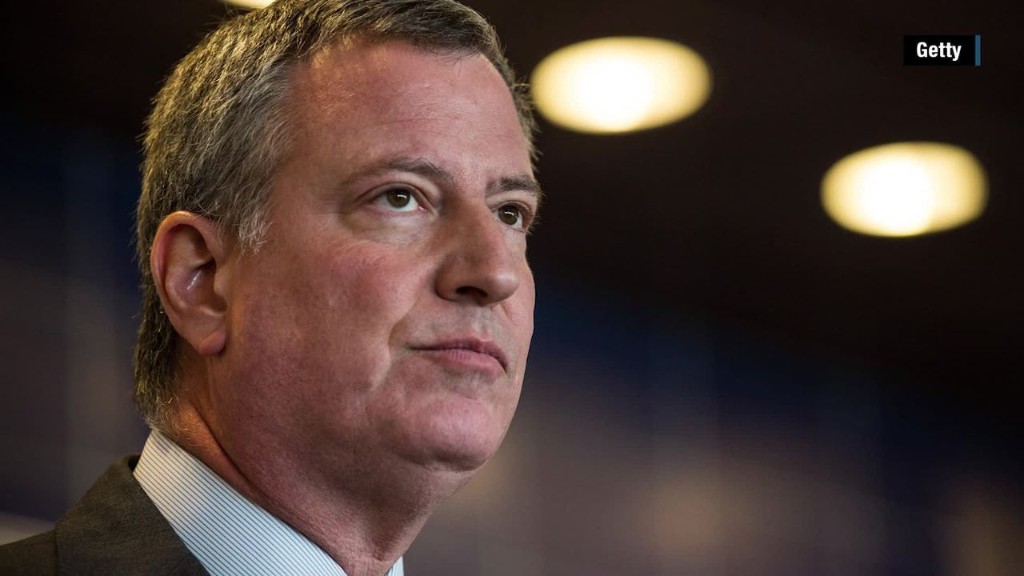 Uber is now the most valuable startup in the world.
CNNMoney has confirmed that the company has closed a new round of funding of nearly $1 billion.
According to PrivCo, a data provider on privately-held companies, this values the firm at close to $51 billion. That means it surpasses Chinese smartphone company Xiaomi as the most valuable privately-held company. Xiaomi was most recently valued at $46 billion, according to PrivCo. Airbnb comes in third; it's valued at over $25 billion.
Uber's valuation has increased by $10 billion in just seven months, said PrivCo research analyst Chris Pisarski. The company had raised $1.8 billion at a $40 billion valuation in just December.
While it took Facebook (FB) nearly seven years to achieve a $50 billion valuation, Uber has hit it in just five years. The service operates in more than 300 cities in 58 countries.
The new funding comes from investors including Microsoft (MSFT) and Bennett Coleman & Co., an India media conglomerate. These are new investors to Uber -- or at least newly disclosed investors, according to PrivCo. (Previous rounds have included undisclosed funders.) Microsoft declined requests for comment.
The money will be used to grow its markets in India, where it has committed to investing $1 billion in its operations in the next nine months, as well as in China.
"[Chinese] rival Didi Kuaidi is processing 3 million rides a day to Uber's 1 million," said Pisarski, who added that Didi Kuaidi raised $2 billion in early July, valuing it at $15 billion.
The financing could also help foot the bills of its ongoing regulatory battles. It currently faces a $7.3 million fine or suspension in California.
An Uber spokesperson confirmed that it had authorized a new round of funding in May but declined to comment further.
The funding news and subsequent valuation was reported earlier Friday by the Wall Street Journal.