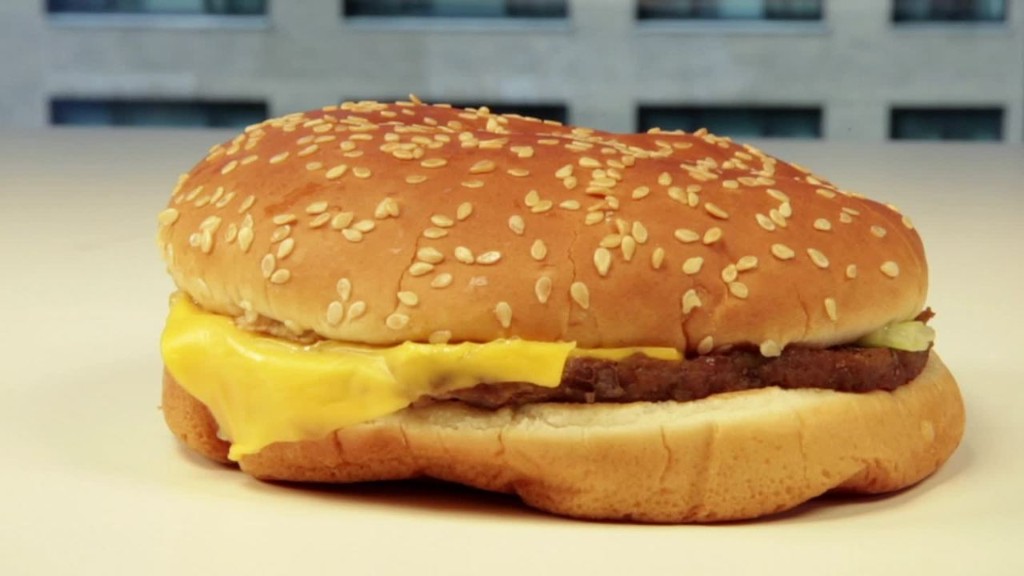 Kangaroos, koalas, boomerangs -- and now lettuce burgers.
Some McDonald's (MCD) restaurants in Australia are selling what the fast-food giant calls a "lettuce wrap" - in which the meat patty is sandwiched between the green stuff, not traditional hamburger buns.
The wrap also contains cheese, jalapenos, a pickle, guacamole, onions, sliced beetroot, grilled pineapple and tortilla chips.
It's part of McDonald's "build your burger" contest, which it offers in Australia but not in the U.S. Foodies can custom design their own burgers and try them out at participating restaurants. They can also design burgers online to try and win prizes, ranging from free meals at McDonald's to vacations in Sydney and Thailand.
Foodies select various ingredients and assemble them using the McDonald's "create your taste" online option. The bun choices include the lettuce wrap, and there's a total of 31 ingredients to choose from.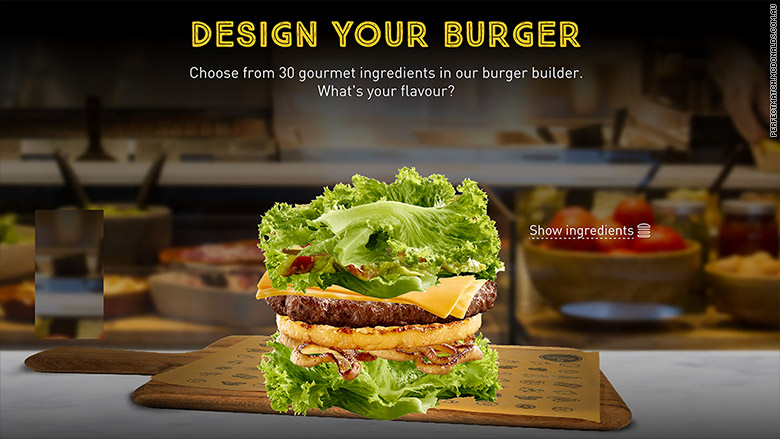 Related: Pizza Hut creates freakshow combo of pizza and hot dogs
McDonald's displays the most creative designs on its web site, along with the name of the designer. Favorites include a Big Mac with tortilla chips in it, a Dagwood-style burger stacked with bacon and eggs, and a sandwich of cheese, tomato chilli jam, guacamole and sliced beetroot but no actual meat.
This is an ongoing trend in fast food, where restaurant chains try to lure customers with freakish foods. KFC from Yum Brands! (YUM) had the Double Down, a bacon and cheese sandwich that used fried chicken patties as buns, instead of bread. Pizza Hut, also from Yum!, offers a fcombo of pizza and hot dogs.
There was no immediate word from McDonald's as to whether the lettuce burger will be coming to America.