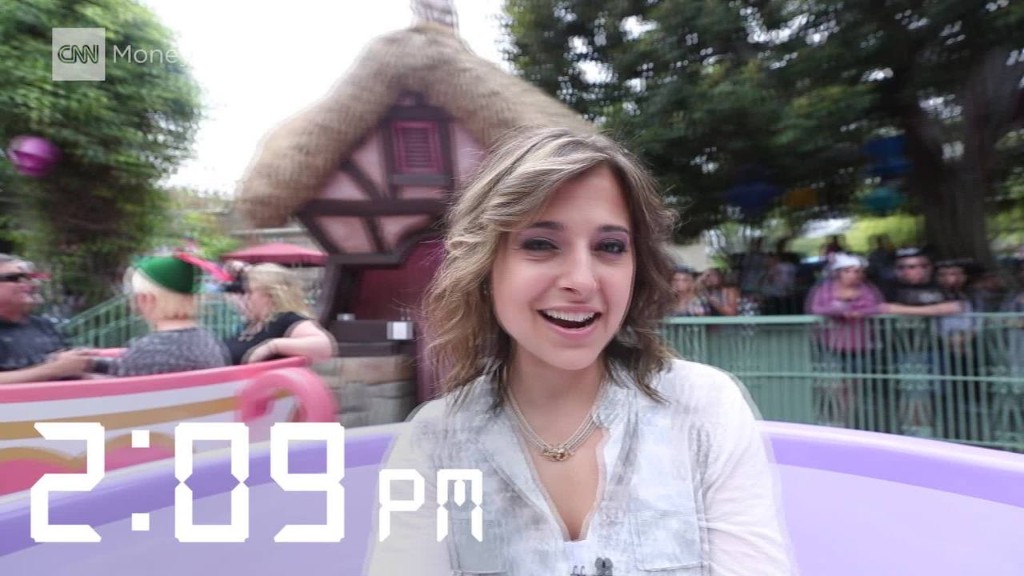 On Wall Street, there's skittishness about the Happiest Place on Earth.
Disney shares fell more than 9% on Wednesday amid deep concerns about the company's most profitable enterprise, ESPN. It was the stock's worst single-day performance in almost four years.
Fears about subscriber declines seemed to trigger a broader sell-off of media stocks.
Time Warner (TWX), the parent of CNN, was down 8.5%. Viacom was down 7.5%. 21st Century Fox was down 6.7%. Comcast was down 4.7%.
Newer story: Media stocks hammered as cord cutting threat looms
Before the drop, Disney had been the best performer in the Dow this year. And the stock is still up 20% in 2015.
But when the company posted mixed second quarter results on Tuesday, the focus was on ESPN, which is being pinched by changes in consumer habits.
Disney CEO Bob Iger confirmed that there have been "some subscriber losses" at ESPN because some households have opted for smaller cable packages that don't include the pricey cable channel.
But he said that Nielsen's estimate of the decline -- 3.2 million subscribers in a little more than 12 months -- was overstated. The flagship channel has more than 90 million subscribers overall.
On a conference call with investors on Tuesday, Iger forcefully expressed confidence in ESPN's future, and he reiterated that view in interviews on Wednesday morning. On CNBC, he said "we are very bullish" about the cable business.
But investors appear spooked about the possible impact from "cord-cutting" (a term for households dropping cable TV altogether) and "cord-shaving" (households choosing smaller bundles of cable).
ESPN continues to make huge amounts of money through its $6-a-month subscriber fee, but Disney said Tuesday that its year-over-year profits won't be quite as high as it had forecast earlier.
The expectation was for high-single-digit operating profit growth from Disney's cable channels (led by ESPN) and now the forecast is for mid-single-digit growth.
Analysts at Jefferies and BMO Capital then downgraded Disney stock.
Despite worries over ESPN, Disney had a strong quarter, with mostly positive results in its movie studio.
Disney and Marvel's "Avengers: Age of Ultron" led the way, grossing over $1.3 billion globally. The studio also has three films in the year's top 10 highest-grossing films with "Ultron," Pixar's "Inside Out," and its live-action reboot of "Cinderella." Only Universal Pictures has more films ranked in this year's top 10.
But television, not film, is what's front and center in calculations about Disney's future.
Iger started Tuesday's investor conference call by acknowledging the "pressure" on the traditional cable TV bundle.
"We are realists about the business and about the impact technology has had on how product is distributed, marketed and consumed," he said. "We are also quite mindful of potential trends among younger audiences."
But that said, Iger believes most homes will continue to pay for a cable package that includes ESPN.
"ESPN is a must-have brand," he said.