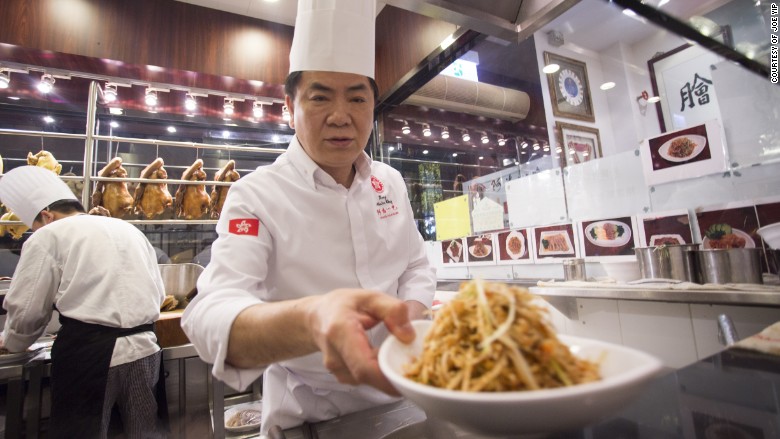 The fourth installment in CNNMoney's week-long series on the best airport chefs around the world.
For Wai Hung Lai, the airport came first. The food was second.
"It is my love for the airport that encouraged me to open a restaurant here," Lai said, referring to Hong Kong International Airport where runs "Hung's Delicacies."
Offering one of the city's most treasured cuisines, Hung's Delicacies display of glistening meat delicacies hang across its store-front kitchen facade nods back to the aroma-filled restaurant alleys of the former British colonial territory.
"Travelers love taking pictures of our storefront," Lai told CNNMoney. "They think it is really unusual and unique."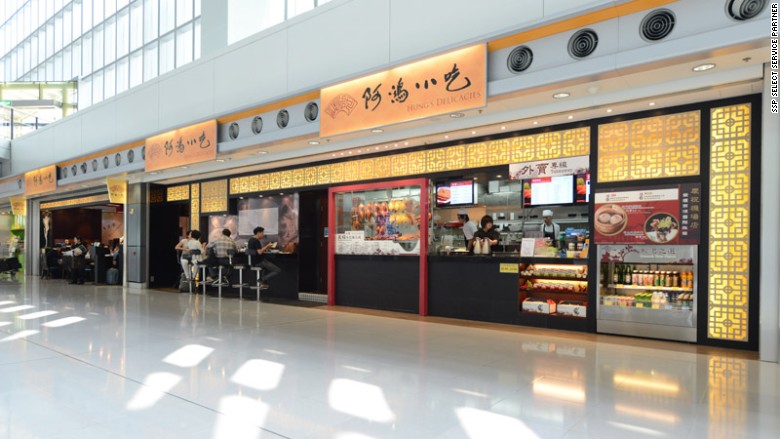 What shall I order? Lai says the choice is obvious: the braised whole goose.
Unlike traditional Cantonese crispy-skinned roasted goose, Hung's Delicacies Teochew-styled "lou seoi" goose is braised to perfection through his special combination of traditional herbs and soy sauce. This secret recipe gives it a golden-glazed appearance while the meat is tender.
Lai also suggests braised assorted vegetables with red marinated tofu sauce for those who want to go the veggie route.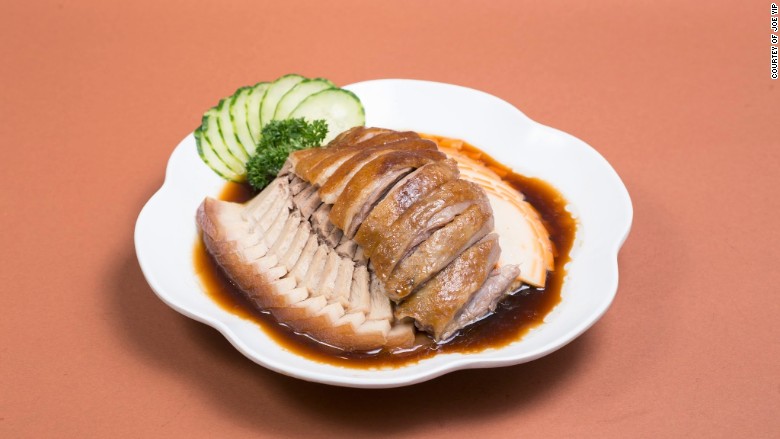 "Ah-Hung," as Lai is commonly known, spent 12 years managing various restaurants at Hong Kong's airport and at its predecessor, Kai Tak International Airport.
The food master amassed a wealth of Chinese culinary knowledge through earlier apprenticeships at one of Hong Kong's iconic restaurants, Yung Kee, and through a stint as Hong Kong Maxim Group's head chef.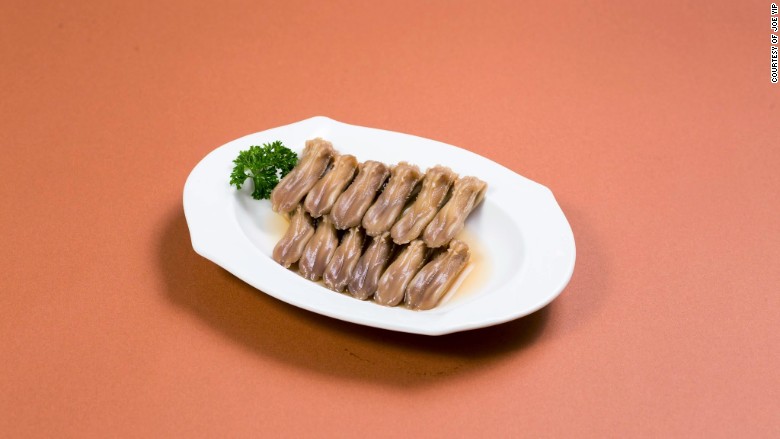 Superchef Hung's favorite dishes at Hong Kong airport: MSG-free Cantonese-style aromatic broth, and duck tongues in Chinese liquor.
COMING TOMORROW: Superchef Heston Blumenthal at Heathrow Airport in London, Terminal Two.
Related: Superchef Gordon Ramsay