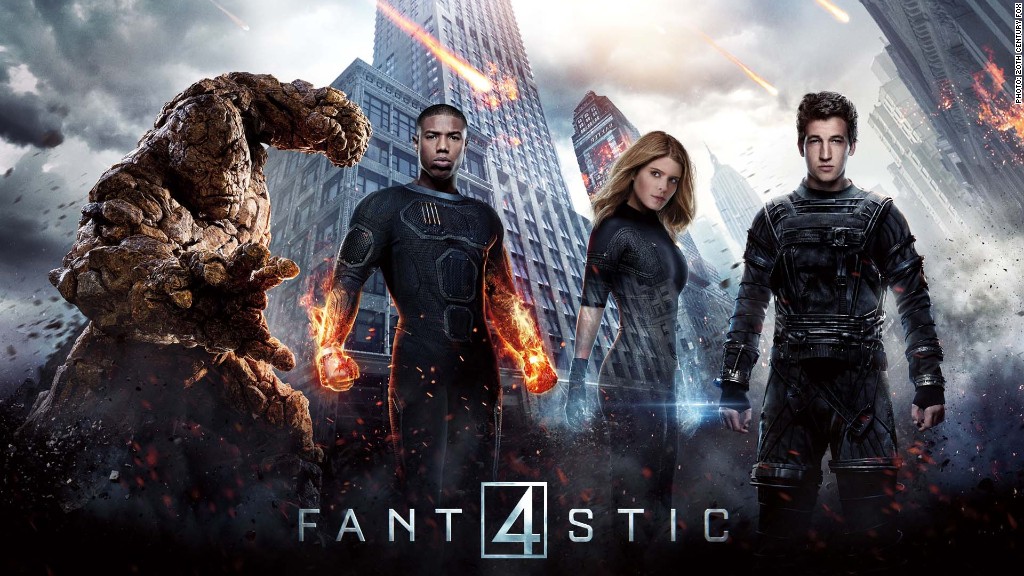 Bad reviews -- and not Doctor Doom -- may be the undoing of the "Fantastic Four" this weekend.
20th Century Fox's reboot of the beloved Marvel brand hits theaters this weekend, and after a $2.7 million total in Thursday night showings some analysts are predicting a U.S. opening of $35 million to $40 million.
That total may seem low for a comic book film with the Marvel name on it, which could be due to the film getting beaten up by critics.
For example, Rolling Stone's movie critic Peter Travers gave it zero stars and called it "the cinematic equivalent of malware" and "worse than worthless."
Lou Lumenick at the New York Post called it "the summer's worst movie" and wrote that plans for a sequel "seem more like a threat than a promise."
Currently the film starring Miles Teller, Kate Mara, Micheal B. Jordan, and Jamie Bell holds a 10% score on review site, Rotten Tomatoes.
Regardless of bad reviews, the film still could catch some fire at the box office.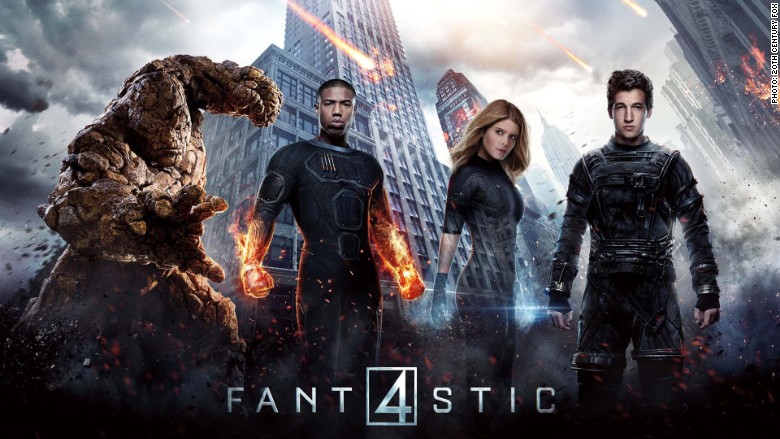 "'Fantastic Four' has the benefits of being a Marvel brand, and a great cast with a strong social media fan base," said Paul Dergarabedian, a box office analyst for Rentrak (RENT). "But what will be interesting is to see what effect these very tough reviews will have on the movie."
While "Fantastic Four" is a Marvel movie, it's not a part of Disney's succesful Marvel Studios cinematic universe that includes the Avengers, Iron Man, and Captain America.
Instead, the film -- like its Marvel counterparts the X-Men -- is owned by Fox.
The reboot also comes on the heels of two prior "Fantastic Four" films in 2005 and 2007 that were panned by both critics and fans alike.
However, Fox does have a lot of reasons to be optimistic.
The Fantastic Four -- which is made up of Mr. Fantastic, the Invisible Woman, the Human Torch, and the Thing -- is one of the first comic book franchises and has had a cult like fan base for the last 50 years.
So it may be up to those fans to decide if the latest "Fantastic Four" will clobber its competition or be doomed at the box office come this weekend.
"Ultimately the fans will decide the fate of the Fantastic Four," Dergarabedian added.