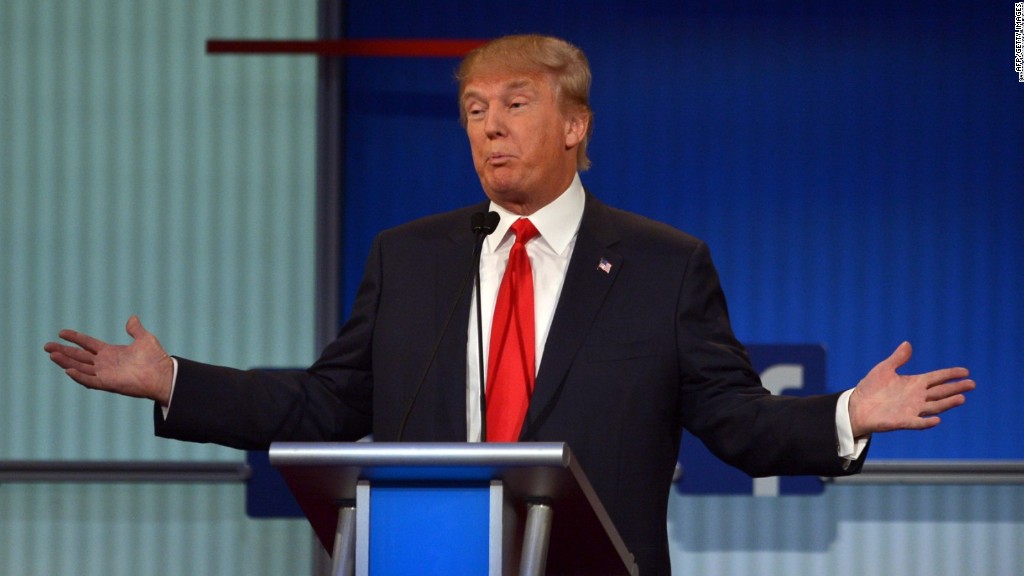 H&R Block had a muted response Tuesday to Donald Trump's declaration that his "dream" is to put the tax preparation company out of business with a simplified tax code.
Trump didn't give details on how he would reform the nation's tax system, except to say that one of his top priorities would be to simplify it.
"It is so complicated and so terrible," Trump said on MSNBC's "Morning Joe" Monday.
He told Joe Scarborough, the show's host, that he wants to make the tax laws simple enough that Americans won't need tax preparation services.
"It would be a dream of mine to put H&R Block right out of business," he said.
Trump pressed the point Tuesday during an interview with Chris Cuomo on CNN's "New Day" show.
"It want to put H&R Block out of business... A person with a simple tax return can't figure it out. They have to go out and pay a lot of money to companies to go out and do your tax returns for you," Trump said.
The billionaire said he is keeping his plan to reform the tax system secret for now.
"I know exactly what I want to do, I just don't want to announce it yet," he said.
Related: So what exactly is Trump's economic policy?
H&R Block, which advertises itself with the slogan "Get Your Billion Back, America," did not respond directly to Trump's comments. But it said in a statement Tuesday that it supports "intelligent" tax code reforms.
"We give our clients confidence that someone has their back no matter how simple or complicated their tax return," the company said in a statement.