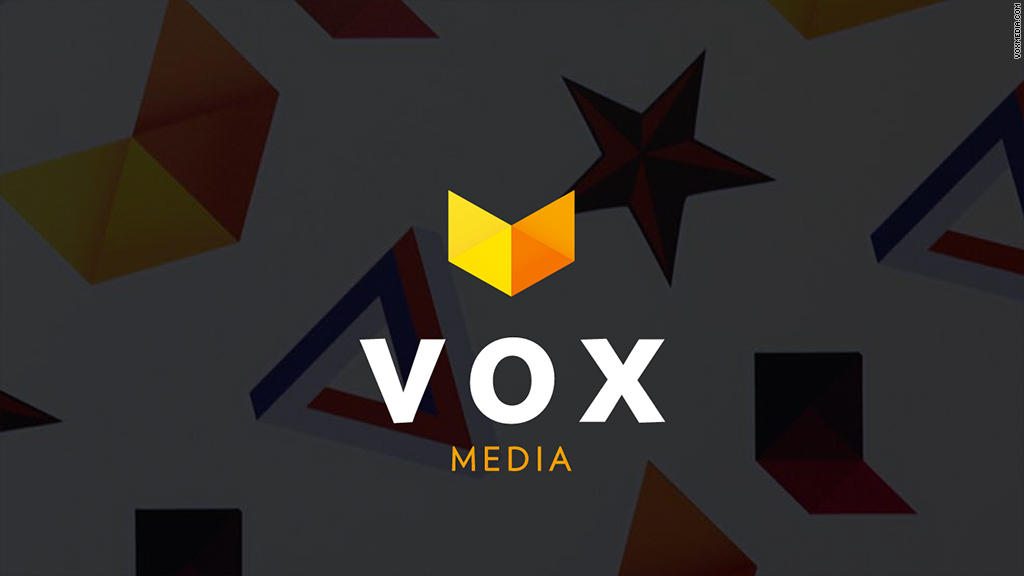 NBCUniversal, a big media stalwart with a vast portfolio of television channels, is investing $200 million in Vox Media, a startup with a valuable portfolio of web sites.
Vox and NBC, a unit of Comcast (CMCSA), announced the deal on Wednesday afternoon. Another arm of Comcast already owns roughly 14% of Vox.
The deal is an example of old and new media making nice -- acknowledging each other's strengths and opportunities.
NBC has cash plus a pre-eminent set of cable channels and other media properties. Vox has enviable technology, like the software that powers its sites, plus the promise of rapid growth.
"They'll help expose our brands to big new audiences and vice versa," Vox CEO Jim Bankoff told CNNMoney. "I think we'll learn a lot from one another."
Vox owns SB Nation, Vox.com, The Verge, Eater, Re/code, and other titles. Re/code, which already has a content partnership with NBC, reported that the deal values Vox at more than $1 billion.
Re/code also said an NBC investment in BuzzFeed, first reported last month, is imminent.
The CEO of NBCUniversal, Steve Burke, said in a statement that the Vox partnership will touch editorial content, technology and advertising.
"We complement one another in many ways," Bankoff said, "but we also operate in many of the same categories," including sports, news, and lifestyle.
"They bring an enormous audience, deep understanding of video and an outstanding and collaborative team," he said.
Analysts have predicted these sorts of deals between established media giants and fast-moving startups.
Companies like NBC have cash to invest and no shortage of potential partners to talk with.
The Wall Street Journal reported last month that Comcast/NBC had also held talks with Vice Media and Business Insider.
In some cases the startups have approached NBC, looking for a partnership or some other sort of deal, sources told CNNMoney at the time.
NBC's interest in talking to the sites and doing deals indicates, among other things, an eagerness to reach young, web-savvy audiences.
Earlier: why is Comcast talking with BuzzFeed?!