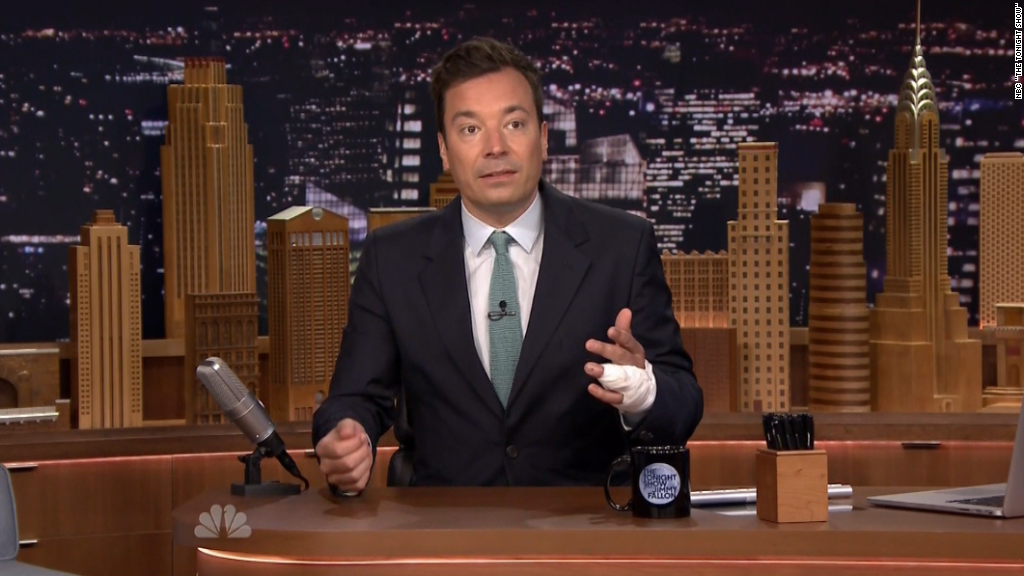 It appears that Jimmy Fallon will be writing "thank you notes" for the next six years.
The popular late night host of "The Tonight Show" will hold on to the position through 2021, NBC announced on Thursday.
"Jimmy Fallon is simply the best that there is," Robert Greenblatt, chairman of NBC Entertainment said in a statement.
Since taking over the "Tonight Show" from Jay Leno last year, Fallon has, in many ways, modified the late night genre.
Related: Jimmy Fallon nearly lost his finger in kitchen accident
Fallon has done this by creating sketches like "Lip Sync Battle" -- a segment that pits the host against celebrity guests to see which can best lip sync a song -- which have reached millions of people both on TV and on social media.
The comedian has led "The Tonight Show" to an average 3.8 million viewers in his tenure, which makes "Tonight" the number one show in late night TV, according to the network.
"The success of the 'Tonight Show Starring Jimmy Fallon' has been nothing short of remarkable," Steve Burke, CEO of NBCUniversal said in a statement. "We couldn't be prouder of the show he and his team put on every night and couldn't be happier that he will remain with us at 30 Rock at least through 2021."
The financial arrangements were not released.
The "Tonight Show" host made news in recent weeks when he nearly lost his finger in a kitchen accident.
The injury has forced Fallon to miss a taping and to have to wear a cast on air.