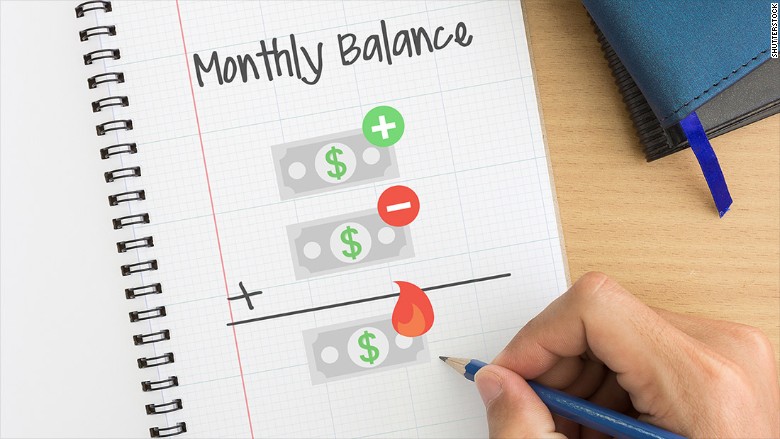 Is "burn rate" a good excuse for shutting down a startup?
This week, startup Zirtual abruptly ceased operations and laid off 400 people via e-mail. CEO Maren Kate Donovan cited "burn" as the reason for the shut down -- the difference between what it was bringing in and what it was spending.
She said the company was burning $400,000 a month, "which in San Francisco terms is nothing."
She's not wrong. Venture capitalists pour millions into young startups and expect them to grow rapidly. This means profitability isn't expected -- or even encouraged in the first few years. But it's still a CEO's role to closely monitor the company's cash flow.
"The most important thing for a CEO to know is 'when am I going to run out of cash at the current burn rate?'" said Jonathan Lehr, a managing director at enterprise VC firm Work-Bench. "You can't just say, 'burn happened.'"
According to Danielle Morrill, co-founder of Mattermark, one way to prevent such a flameout is to be more transparent about financials.
That's why Mattermark published a breakdown of exactly how it's spending its money each month. And it's encouraging other startups to do the same.
The two-year-old company said it spent $713,000 in June. The majority went toward headcount ($525,000), with the second biggest expense being its San Francisco-based office ($45,000).
It only made enough to cover $293,000. The company, which Morrill says is "like a Bloomberg terminal for private investors," has 450 customers who pay for access to its data and analysis.
The rest of the money comes from investors. Mattermark has raised $11.5 million in funding -- its most recent round of $6.5 million was led by Brad Feld of Foundry Group.
Mattermark said its burn rate in June was $426,000, similar to that of Zirtual.
That's not necessarily a bad sign, according to Lehr, who previously evaluated tech startups for Morgan Stanley's IT department.
"That's the purpose of VC funding, to fuel that hyper growth. There's no one-size-fits-all answer," he said.
How do Mattermark's numbers stack up? Morrill said she'd love to know.
"[Investors say] we're doing things in line with their [other] portfolio companies. ... I'd be thrilled to see what other SaaS companies with our types of revenues look like. It would be so helpful."
Morrill said things like food in the office ($100 a month) are important factors in attracting employees to the company. "We're competing for the best talent. The expectation at startups is that you're going to have soda in the fridge," she said.
Morrill wants to go beyond just reporting numbers and create an open conversation around companies' financial decisions.
"Each one of those [numbers] is a project," she said. "It's the combination of two years of discrete decisions."
Calculating burn rate and financials is an inexact science -- and one that Morrill said she's leaned on her investors for.
"I'm not saying we're doing it right, I'm not saying we're perfect," she said.
Morrill admits that the company's burn rate makes her "uncomfortable," but that it is part of "the scary gamble you take when you're venture-backed."