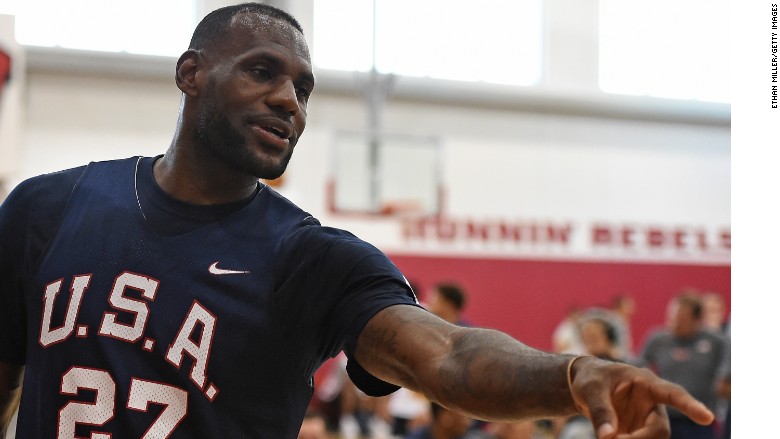 LeBron James is offering scholarships to Ohio kids who complete his mentoring program.
"Every single kid who finish my program will go to college for FREE!," tweeted the NBA star who calls himself King James.
The player's LeBron James Family Foundation said it will grant full scholarships to kids who are members of the program.
The scholarships are available to middle school kids in the Akron Public Schools if they complete the six-year mentoring program with the foundation, according to Cleveland.com. The program is supported by the University of Akron and JPMorgan Chase (JPM).
A spokesman for JPMorgan said the company's technology staffers are volunteering to help the students stay on track to meet the scholarship requirements.
As many as 1,000 children could benefit from the program, according to the JPMorgan spokesman. Representatives of the James foundation could not be reached Friday.
James, a former player for Miami Heat who returned to the Cleveland Cavaliers last year, is also a big player in the business world with hundreds of millions of dollars in endorsements from Nike (NKE), Coca-Cola (KO), Samsung (SSNLF), McDonald's (MCD), Powerade and Beats.
His entertainment company Springhill teamed up with Warner Brothers last year to produce content for television, film and digital platforms.
Correction: An earlier version of this article understated how many children may receive scholarships.