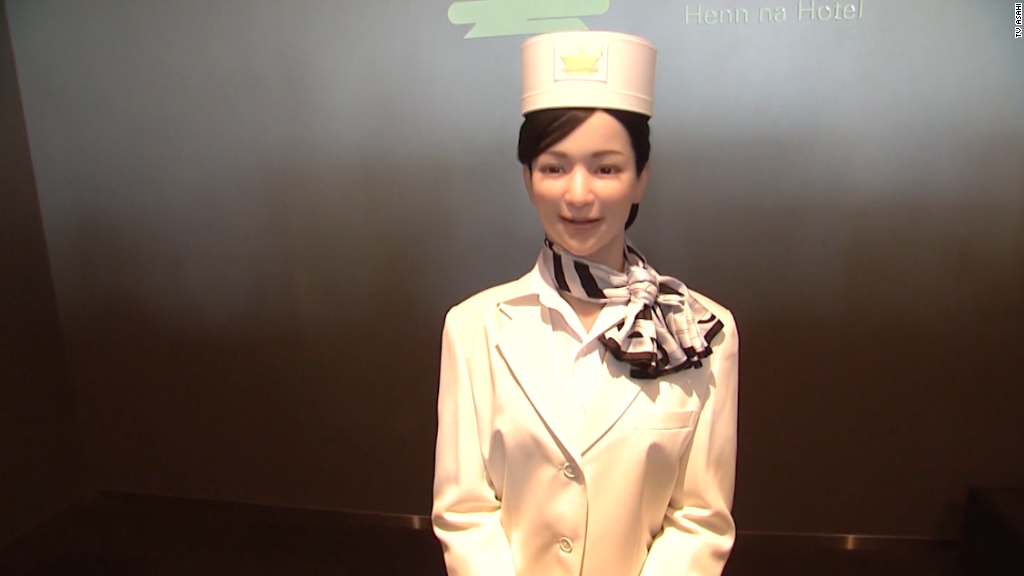 Japan's economy contracted in the second quarter, a result that raises questions about the ambitious stimulus plan championed by Prime Minister Shinzo Abe.
Gross domestic product fell by an annualized 1.6% in the three months ended June, Japan's Cabinet Office said Monday. The contraction was less dramatic than expected, but weak consumer spending and lackluster investment gave economists little to cheer.
Poor economic growth has fueled Abe's critics, who are quick to point out that his "Abenomics" plan -- a massive bond-buying campaign coupled with structural reforms and stimulus from the central government -- has largely failed to lift wages, or dramatically boost growth.
The idea is that the combined measures would end years of deflation, and put the world's third largest economy on a path to sustained growth.
Related: Inside the brutal 80-hour workweeks of Japan's salarymen
But two years after Abenomics was launched, Japan's economy is still not on track. Promised structural reforms, many of which are designed to force Japan Inc. to break some of its bad habits, have not yet materialized. The central bank is well short of its 2% inflation target.
"If we are right, price pressures are unlikely to strengthen as quickly as policymakers hope, rendering the Bank's intention of hitting the 2% inflation target by summer 2016 increasingly unrealistic," said analysts at Capital Economics.
Related: IMF warns Japan over its staggering national debt
Some economists now expect the Bank of Japan to expand its ambitious stimulus program further in coming months.
Economists are more optimistic about the second half of the year. Japan is likely to avoid yet another recession, according to Capital Economics, who forecast a return to modest growth in the third quarter and a 1% expansion in the current fiscal year.