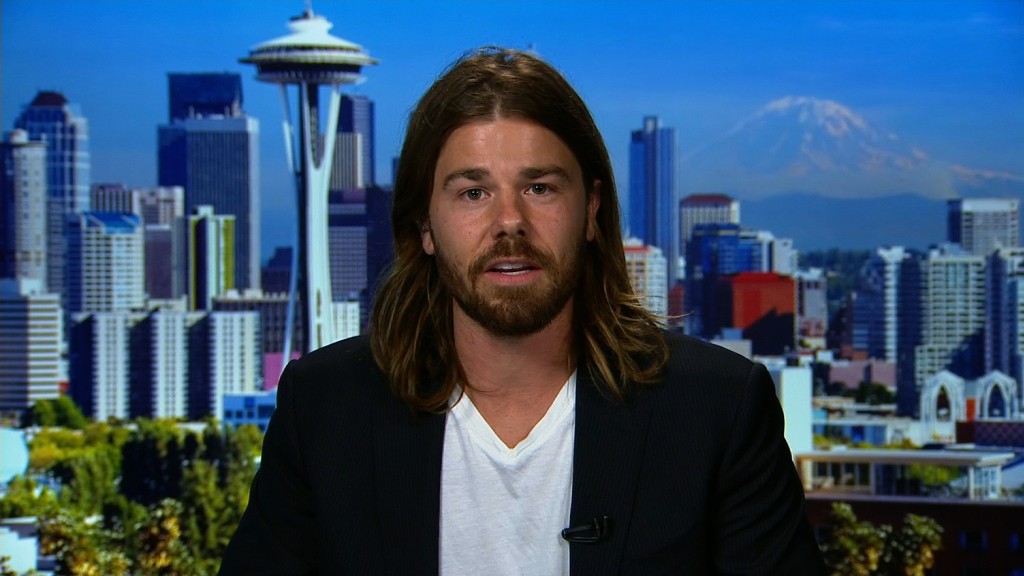 It certainly pays to be the boss.
The chief executives of the top 100 listed companies in Britain earn about 183 times what the country's average full-time worker makes, according to the High Pay Center.
The London-based think tank, which monitors income inequality, found pay for this group of bosses has grown since 2010.
Chief executives of FTSE 100 companies earned an average £4.96 million ($7.8 million) in 2014, up from £4.12 ($6.4 million) in 2010. Back then, CEO pay was 160 times the typical worker salary.
Related: 48% paycut for Diageo CEO
Outsized executive pay and bonuses have attracted plenty of criticism in Europe in the aftermath of the financial crisis, and as wealth inequality grows.
By far the biggest earner was the boss of advertising group WPP (WPPGF), Martin Sorrell, who took home nearly £43 million ($67 million) in 2014. Royal Dutch Shell's (RDSB) Ben Van Beuren was next in line at £19 million ($29.7 million), and professional services firm Relx (RENX) chief executive Erik Engstrom collected just over £16 million ($25 million).
High Pay Center Director Deborah Hargreaves said the pay packets "go far beyond what is sensible or necessary to reward and inspire top executives."
But not everyone thinks bosses are earning too much.
Kate Andrews, research fellow at the free market think-tank the Adam Smith Institute, said chief executives are crucial to building firms' worth.
She points to the late Apple (AAPL) chief executive Steve Jobs as a prime example of how "investing millions in one person can bring billions of dollars in value to the company overall."
"Jobs was let go from Apple when he made bad decisions at the top," Andrews said. "Years later they brought him back and he had to make some big gambles. His decisions ... made the company billions again."
Related: Here's the kind of pay raise you can expect next year
And if shareholders aren't happy, they can speak up.
The High Pay Center said that shareholders of just two FTSE 100 companies -- luxury goods maker Burberry (BURBY) and product testing firm Intertek (IKTSF) -- voted against the firm's executive remuneration plans in 2014. But overall, only a small number of shareholders voted to challenge CEO pay.
Andrews said shareholders have decided top bosses in Britain are worth the money.
"They are approving these salaries," she said. "They seem to believe that these salaries are legitimate and ... bringing the kind of value you'd expect from someone being paid £5 million."